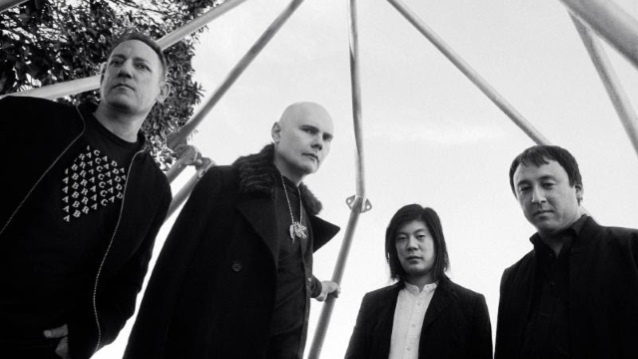 Arrivano grandi conferme per tutti i fan di una delle band pioniere dell'alternative-rock, The Smashing Pumpkins: saranno in Italia il 18 ottobre 2018 all'Unipol Arena Di Bologna per un concerto evento imperdibile non solo per la possibilità di vedere dal vivo una delle band che ha fatto la storia della musica ma anche per celebrare l'uscita di un nuovo progetto. Erano 18 anni che aspettavamo novità dagli Smashing Pumpkins, finalmente adesso abbiamo il brano "Solara" e non vediamo l'ora di sentirli live!!!
Il tour Shiny & Oh So Bright Arena Tour rappresenta il ritorno sui palchi di tutto il mondo della band dopo oltre 20 anni con i membri originali Corgan, Chamberlin e Iha. Il chitarrista che da sempre segue la band Jeff Schroeder, il bassista Jack Bates e il tastierista Katie Cole saranno presenti nei concerti. Alle chitarre ci saranno tre elementi, per meglio emulare i suoni e lo stile degli album della band.
Formati a Chicago nel 1988, The Smashing Pumpkins hanno rilasciato il loro album di debutto Gish nel 1991 e ottenuto il successo planetario nel 1993 con l'album 4 volte multi-platino Siamese Dream e nel '95 con l'album 10 volte multi-platino Mellon Collie and the Infinite Sadness. Con oltre 9 album in studio e oltre 30 milioni di copie vendute nel mondo, la band rimane una delle più influenti della storia della musica con GRAMMY®, MTV VMA e American Music Award vinti durante la loro carriera.
I biglietti per la data italiana all'Unipol Arena di Bologna del 18 ottobre saranno disponibili per l'acquisto dalle ore 10.00 di venerdì 22 giugno su www.smashingpumpkins.com, www.ticketmaster.it e www.ticketone.it
Gli iscritti MyLiveNation su www.livenation.it avranno accesso ad una pre-sale che inizierà dalle ore 10.00 di mercoledì 20 giugno.
#SP2018