Nell'immaginario collettivo, Frida Kahlo riverse tanti ruoli, è il volto delle donne artiste, è il volto del Messico, la sua arte e la sua vita, spesso unite, sono ancora potenti e d'ispirazione oggi, un colorato tassello di storia che non sbiadirà mai.
FRIDA KAHLO The EXPERIENCE – "Ojos que no ven corazón que no siente" apre le porte il 30 ottobre fino al 20 febbraio 2022, nella preziosa sede di Palazzo Belloni in Via de' Gombrutti 13/a nel centro storico di Bologna.
È una mostra diversa dal solito, una mostra immersiva, che vuole proporre uno sguardo intimo dove la vita di Frida è essa stessa arte, ripercorrendo tutte le tappe della sua storia personale, questa volta non con le sue opere ma con le foto.
È la Frida al di là del suo essere artista quella che viene raffigurata in mostra, una Frida raccontata dalle sue foto più iconiche a quelle più personali ed è con questo scorrere di scatti in bianco e nero che si ripercorre la sua vita.
La gioventù, le sue amicizie, gli amori e il suo percorso artistico che come un filo rosso collega tutte le tappe della sua vita, dall'incidente all'età di 18 anni, all'attivismo politico fino alla sua travagliata storia d'amore con Diego Rivera arrivando agli ultimi anni della sua vita.
Scatti spontanei e scatti in posa che raccontano tutta la poliedricità del carattere di Frida, c'è qualcosa però che colpisce e che resta comune in tutti gli scatti della sua vita: quello sguardo profondo e penetrante, sicuro di sé e pensieroso allo stesso tempo, quello sguardo che forse rende proprio iconica Frida.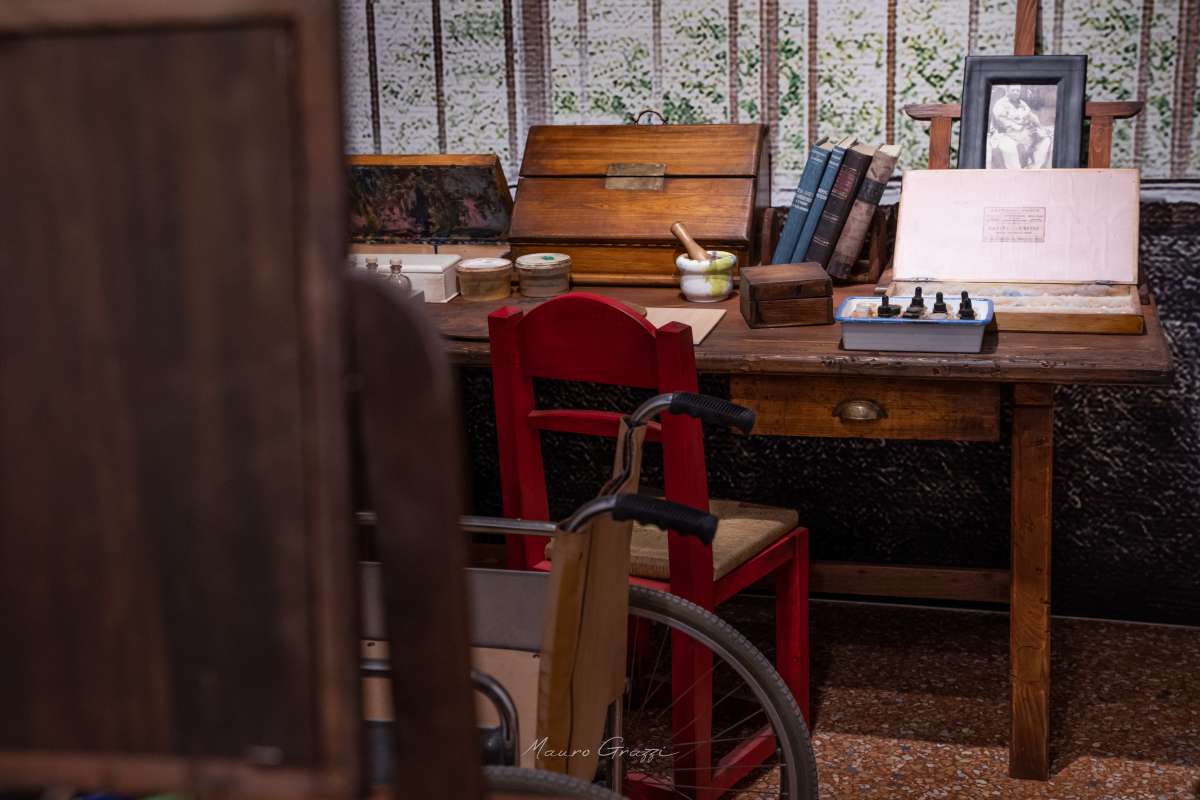 Frida Kahlo The Experience però vuole fare un passo ulteriore, vuole immergere il visitatore nella vita della grande artista.
In mostra sono stati riprodotti alcuni ambienti famosi legati alla vita di Frida a partire dal suo studio di Casa Azul. Lo spazio è stato creato come se ci fosse attesa. La disposizione dei colori, dei pennelli, sembra che Frida debba tornare da un momento all'altro, prendere un pennello e iniziare a lavorare.
Passiamo dallo studio alla camera da letto, uno spazio ricreato appositamente avvolto nella penombra per ricreare maggiormente il senso di intimità.
Per finire si arriva ai vestiti e ai gioielli, gli abiti, i colori e i copricapi che meglio rappresentano Frida.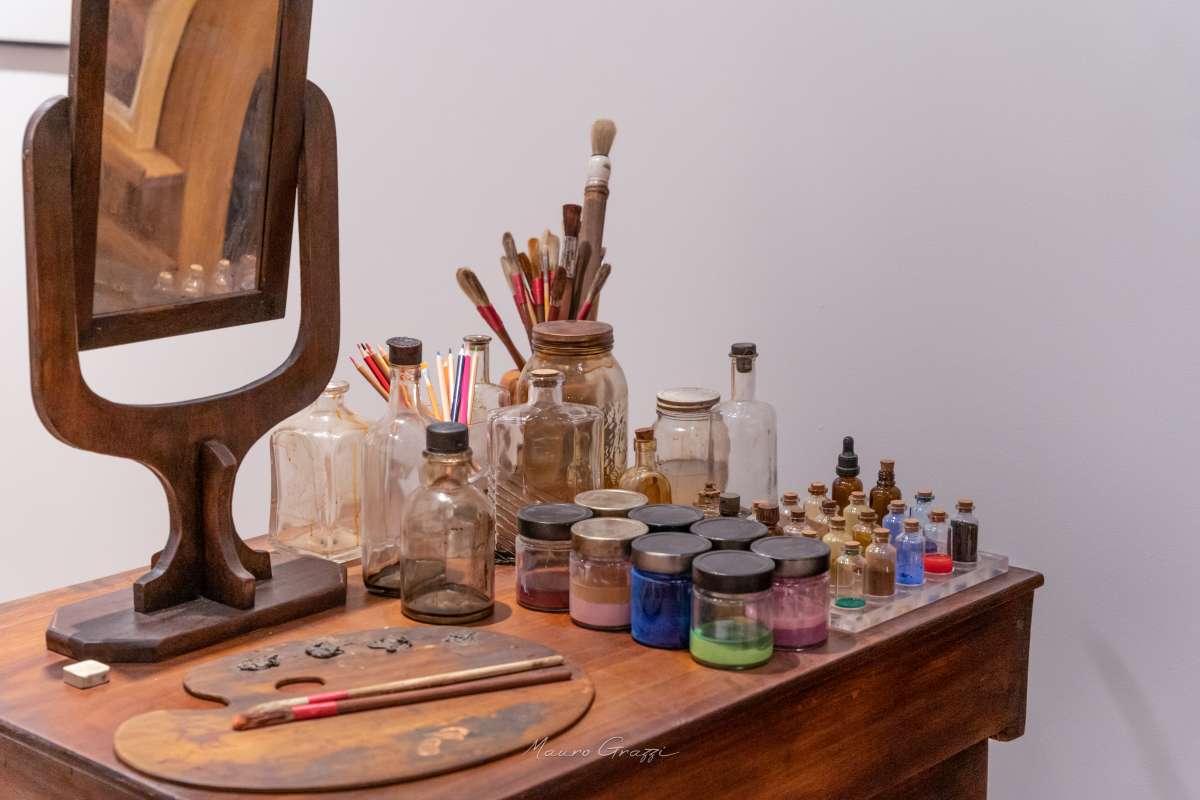 È con uno scatto del suo funerale che salutiamo Frida e arriviamo alla conclusione della mostra. Un piccolo altare messicano è rappresentato accanto allo scatto, a richiamare la ofrenda del Dia de los Muertos.
Un dialogo tra le foto in bianco e nero e i colori degli abiti e degli ambienti ricreati appositamente per questa mostra, un dialogo tra il lato di Frida più personale e il lato pubblico più conosciuto.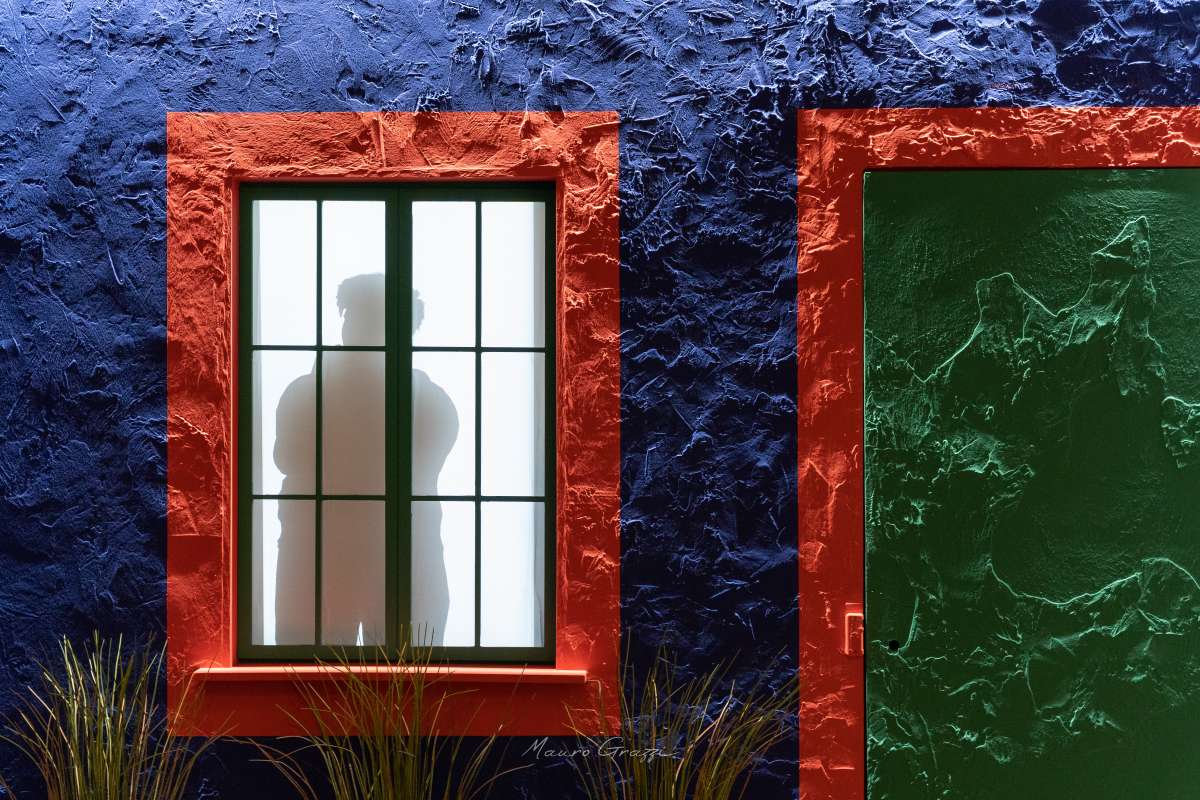 È la mostra perfetta per tutti gli amanti di Frida e dell'arte, Frida Kahlo The Experience è un modo diverso dal solito di vivere l'arte e conoscere questa grande artista.
INFO:
FRIDA KAHLO The EXPERIENCE – "Ojos que no ven corazón que no siente"
Fino a domenica 20 febbraio 2022
Orari: mercoledì e giovedì 14:00-18:00
Dal venerdì alla domenica 10:00-18:00
Lunedì e martedì – chiuso
Biglietti:
Interno 14€
Ridotto 12€
Open 16€