La seconda stagione di Locke and Key si è appena conclusa, ma come per ogni serie che si rispetti i fan sono impazienti di proseguire con la storia. Pur non avendo colto completamente nel segno, la seconda stagione è riuscita a chiudere le trame aperte nella precedente e a regalarci un finale da fiato sospeso, aprendo le danze per nuove avventure, possibilmente ancora più angoscianti, in Locke and Key 3.
L'irresistibile magia della serie sta nella peculiarità della storia: protagonista è la famiglia Locke, detentrice della capacità di forgiare misteriose chiavi dai poteri e abilità differenti. Un tale potere non può di certo passare inosservato: Tyler, Kinsey e Bode, i tre fratelli Locke, si troveranno costretti ad affrontare demoni bramosi di mettere le mani sulle chiavi, facendo i conti coi segreti del defunto padre.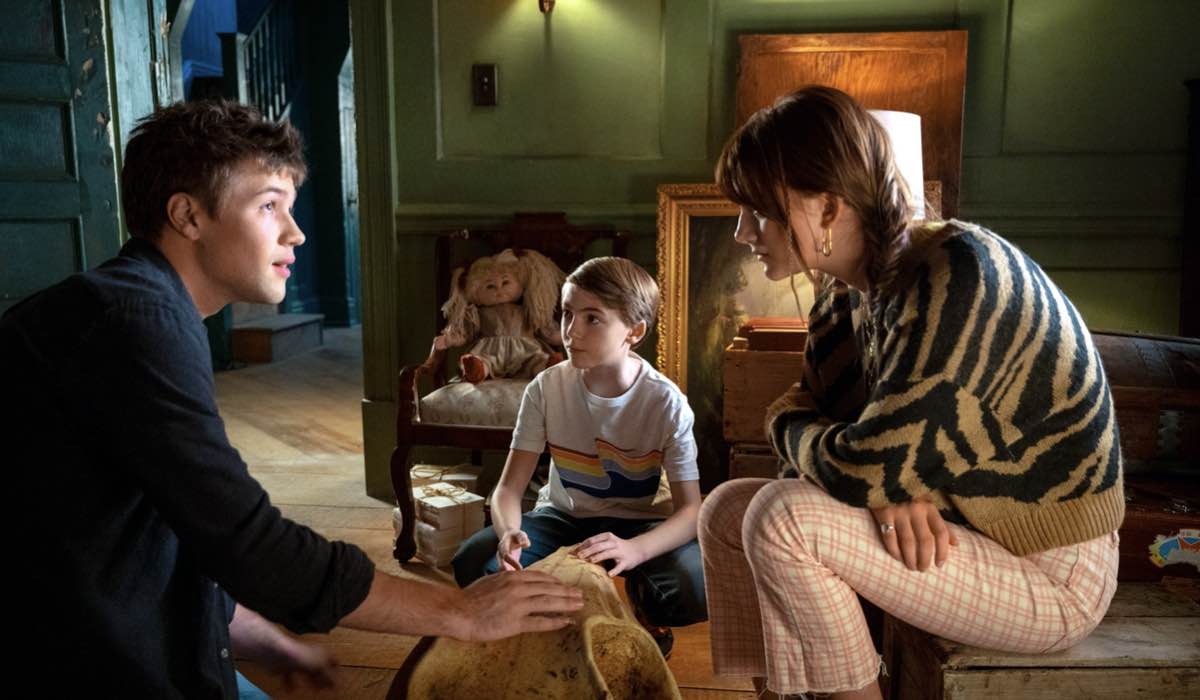 Nelle prime stagioni abbiamo seguito il gruppo nella sua lotta contro Dodge, demone intenzionato a sottrarre le chiavi ai Locke e risvegliare l'inferno sulla terra. Una battaglia durata 20 episodi, tra più e meno riusciti, conclusasi con la vittoria della famiglia. Il successo, però, è solo apparente: il male si annida in un corpo nuovo, forse ancora più forte del primo, ed è pronto a dar del filo da torcere ai ragazzi in Locke and Key 3.
Trama
Dopo aver sconfitto definitivamente Dodge e i suoi scagnozzi i Locke sono pronti a continuare con la loro vita. Tyler parte per un viaggio in solitaria alla ricerca di se stesso, mentre affronta il passaggio all'età adulta e il lutto per la scomparsa della sua ragazza; Kinsey è ansiosa di proseguire la sua relazione con Scot, mentre Bode, che ha finalmente trovato un'amica in Jamie, potrà finalmente vivere giorni tranquilli.
Almeno questo è quello che pensano: i Locke non sanno che il capitano Fredrick Gideon è tornato più forte che mai ed è pronto a cercare vendetta. Il soldato britannico è stato il primo ad essere posseduto da un demone della porta Omega, e adesso che è stato risvegliato farà di tutto per dare del filo da torcere alla famiglia.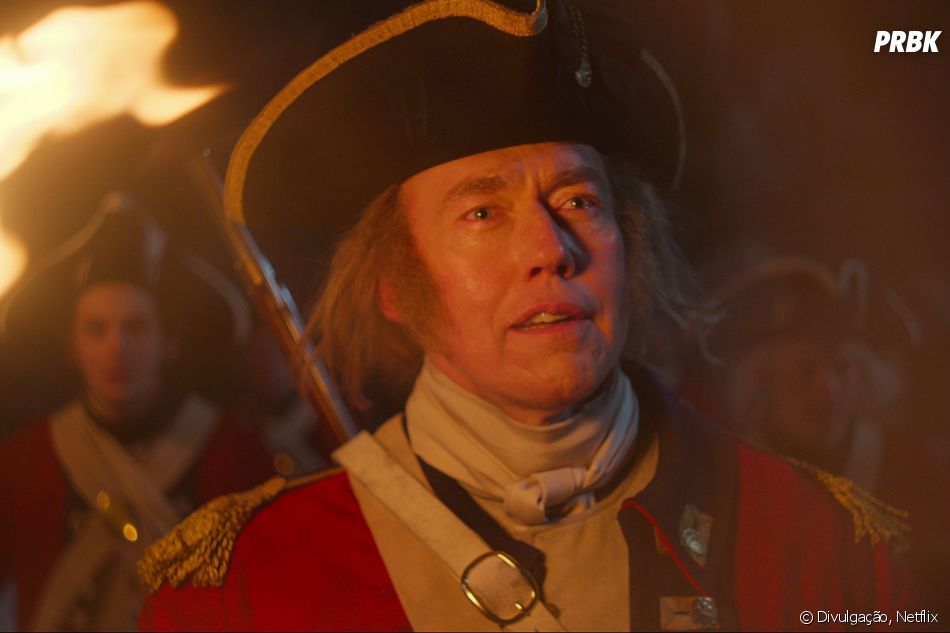 Gideon sarà l'antagonista principale della terza stagione, e molto probabilmente verranno svelate nuove verità sul mondo dietro la porta Omega. Gli interrogativi sono ancora molti, e gran parte di essi meritano una risposta. Senza dubbio vedremo anche nuove chiavi e nuovi poteri, ma c'è attesa anche per scoprire cosa ne sarà dei personaggi: Tyler accetterà di credere nella magia? Cosa succederà a Nina dopo aver scoperto delle chiavi?
Il cast di Locke and Key 3
Il cast di Locke and Key 3 subirà per forza di cose una piccola scossa dopo l'addio a Gabe, Dodge e Jackie. Griffin Gluck, Laysla de Oliveira e Genevieve Kang, i rispettivi attori, abbandoneranno il cast (a meno di ricomparse in alcuni flashback). Dei principali rivedremo invece:
Darby Stanchfield nei panni di Nina Locke;
Connor Jessup nei panni di Tyler Locke;
Emilia Jones nei panni di Kinsey Locke;
Jackson Robert Scott nei panni di Bode Locke;
Aaron Ashmore nei panni di Duncan Locke;
Kevin Durand nei panni di Fredrick Gideon.
Oltre a loro ritroveremo sicuramente Brendan Hines come Josh Bennett e Liyou Abere nei panni della piccola Jamie. I due personaggi sono stati introdotti nella seconda stagione ma hanno già assunto un ruolo fondamentale per la famiglia. Nella terza stagione ci aspettiamo di vederli attivi nella lotta contro Gideon.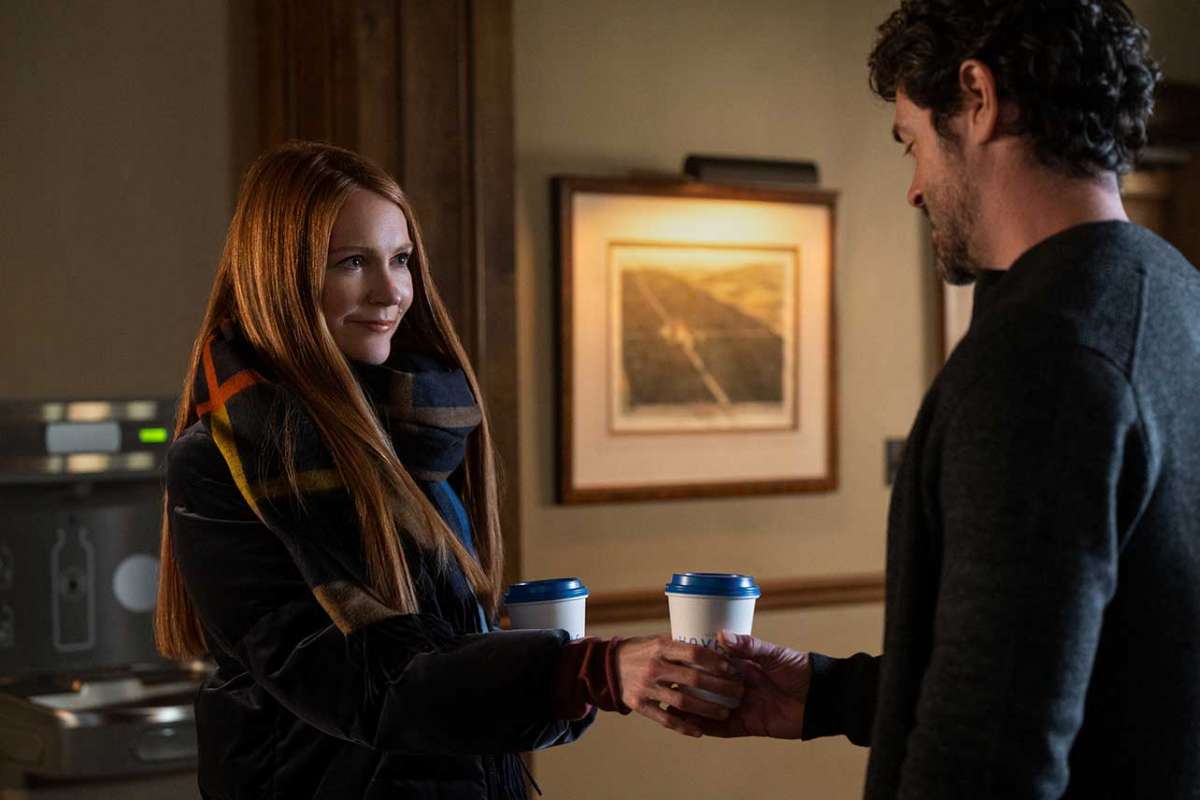 Ci aspettiamo poi di rivedere Bill Heck in Rendell Locke e Petrice Jones nei panni di Scot, il ragazzo di Kinsey. Non è ancora chiaro se riapparirà Hallea Jones, l'attrice dietro Eden: del suo destino si sa ancora ben poco.
Data di uscita
L'attesa per Locke and Key 3 è ovviamente molto alta, e Netflix ha già confermato la produzione di una nuova stagione. Brian Wright, vicepresidente degli affari generali della piattaforma, ha espresso il suo entusiasmo per il ritorno di un nuovo capitolo della serie.
Non ci sono ancora date ufficiali sul ritorno di Locke and Key, ma considerando l'uscita della seconda stagione a circa un anno e mezzo dalla prima, è probabile che rivedremo la famiglia Locke già in primavera o in estate, tutto dipenderà dalle scelte di pianificazione di Netflix. Una foto postata da Darby Stanchfield (Nina Locke) sembra promettere infatti un anticipo sui tempi: le riprese della terza stagione sarebbero terminate a settembre, quindi potrebbe uscire ben prima del previsto.