Sister Act 3 è in fase di progettazione: Whoopi Goldberg tornerà a vestire i panni della protagonista Deloris Van Cartier, dopo quasi trent'anni dal primo film. La conferma ufficiale è arrivata dalla Disney che ne curerà la produzione. Il film, infatti, sarà disponibile in esclusiva su Disney+.
Ecco tutte le notizie che abbiamo raccolto su quest'atteso terzo film.
Sister Act 3: tra novità e conferme
Sister Act è uscito per la prima volta nel 1992, con una protagonista d'eccezione Deloris Van Cartier (Whoopi Goldberg), la cantante di un night club costretta a scappare, dopo essere stata testimone di un omicidio ordinato dal suo amante Vince LaRocca (Harvey Keitel), e a nascondersi a San Francisco nel convento di Santa Caterina sotto la falsa identità di Suor Maria Claretta. Dolores, vestendo i panni di suora, ha aiutato a far rivivere il coro del convento in difficoltà, tra svariate avventure e tante risate. Questo primo film è stato un successo al botteghino, incassando oltre 230 milioni di dollari in tutto il mondo e generando, l'anno dopo, il sequel Sister Act 2.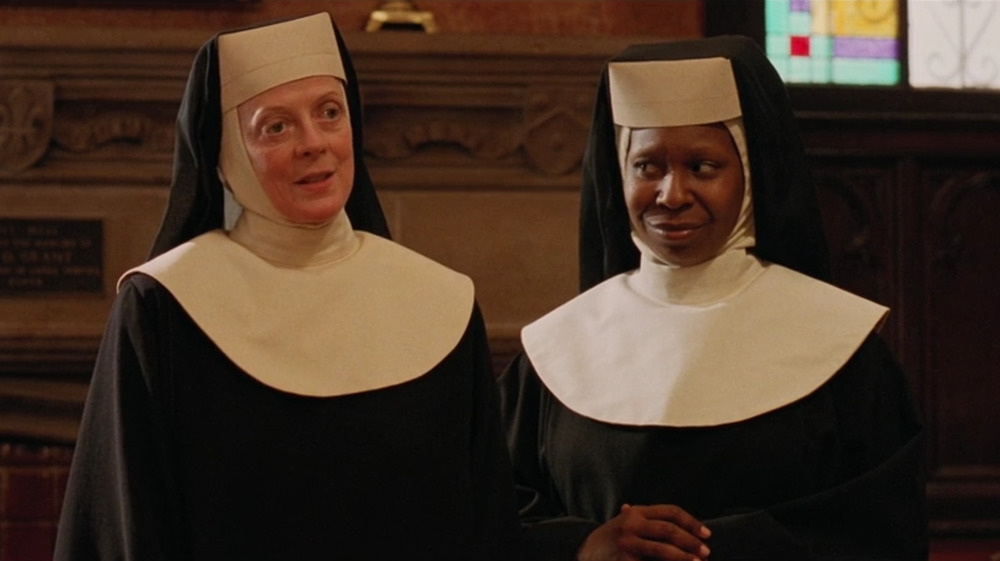 Ora, dopo l'uscita di un musical di successo di Broadway basato sui film, Disney+ sta riportando in vita il seguito cinematografico. In un tweet dello scorso dicembre, la Disney ha confermato che Sister Act 3 era "in sviluppo" e che la Goldberg non solo avrebbe co-prodotto con Tyler Perry, ma sarebbe tornata anche a recitare nel film. Lo stesso Tyler Perry ha confermato il progetto:" La sceneggiatura è in fase di scrittura, io sono il produttore, non mi occupo della regia. Abbiamo ingaggiato per questo un regista incredibile [Tim Federle] e Whoopi è davvero entusiasta. Penso che questo sia proprio ciò di cui il Paese ha bisogno. Abbiamo bisogno di quel momento di benessere nei film in cui dici "Oh mio Dio, me ne sono andato a cantare". Questa è la mia speranza". Una dichiarazione che lascia ben sperare e attendere.
La possibile data di uscita e il cast
Una data di uscita certa non è ancora stata diffusa, ma è probabilmente un buon segno che lo stesso Tyler Perry ha avviato i lavori, poiché il suo studio cinematografico in Georgia è stato uno dei primi a riprendere la produzione la scorsa estate dopo che il Covid-19 aveva interrotto le riprese di molti studi.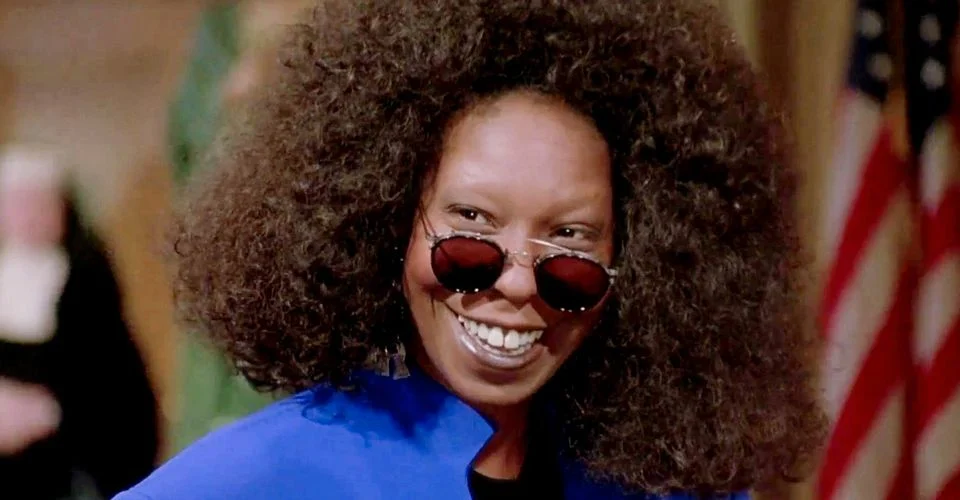 Per quanto riguarda il cast, che ha reso Sister Act un grande successo, ad oggi ci sono diversi punti interrogativi. Non si hanno notizie sull'eventuale presenza di Maggie Smith, la rigida Madre Superiora, né delle interpreti delle sorelle principali Wendy Makkena e Kathy Najimi. Quest'ultima che è anche protagonista del prossimo sequel di Hocus Pocus, ha rilasciato che sarebbe stata pronta ad unirsi al sequel perché le riprese dei due film precedenti erano state divertenti e che, a differenza di Hocus Pocus, c'è meno tempo da passare sulla sedia del trucco. La stessa Goldberg inoltre ha anticipato che lei e il team stanno "lavorando per cercare di capire come riunire la banda e tornare". Qualche possibile ritorno potrebbe quindi verificarsi, per la gioia e l'attesa di tutti i fan.
Qual è la possibile trama di Sister Act 3?
I dettagli della trama rimangono poco chiari per il prossimo sequel. Sappiamo che Sister Act 2 si è concluso con Deloris che ha salvato la St. Francis Academy dalla chiusura dopo aver vinto un concorso corale, ma i dettagli sul punto da cui partirà il terzo film non sono noti. Sappiamo che la sceneggiatrice e produttrice di "Mixed" e "Star" Karin Gist e la sceneggiatrice e produttrice di "Insecure" Regina Hicks scriveranno il terzo film e sebbene la trama rimanga incerta, abbiamo alcuni potenziali titoli per il film. Goldberg e Stephen Colbert hanno infatti suggerito alcuni titoli tra cui: "Oh My God It Still Fits", "Backer in the Habit" e "Blacker in the Habit". Qualunque sia il nome, vedere la Goldberg e le sue compagne alle prese con nuove ed esilaranti vicende nel terzo film renderà felice qualsiasi fan. Risate, musica e tanta emozione saranno gli ingredienti giusti del sequel di uno dei film più divertenti e apprezzati.
Se volete sapere tutte le novità e gli aggiornamenti su Sister Act 3 salvate l'articolo nei preferiti e attivate le notifiche, vi terremo informati.