Questo novembre il catalogo di Netflix si arricchisce con uno spumeggiante musical dal titolo Tick, Tick… Boom! In uscita il 19 novembre, diretto da Lin-Manuel Miranda al suo debutto cinematografico, è tratto dall'omonimo musical autobiografico e di successo, del compianto Jonathan Larson. Pensato come un one-man show nella sua versione teatrale, in quella sullo schermo, il film si arricchisce di tantissimi grandi attori e performer, Andrew Garfield, primo fra tutti, stupisce il pubblico cantando dal vivo.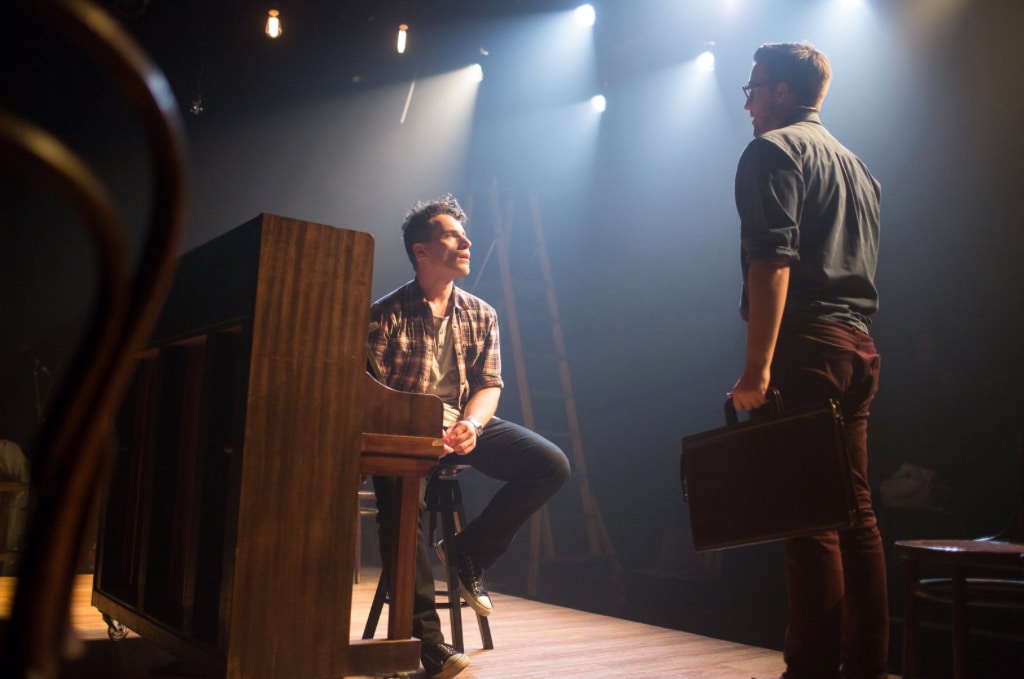 La Trama di Tick, Tick… Boom!
Negli anni '90, all'alba dei trent'anni il compositore Jon inizia a mettere in discussione il percorso intrapreso fino a quel momento: i dubbi sul suo talento e su i suoi desideri si fanno sempre più incessanti a causa del clima di incertezza che lo circonda. Infatti, durante la stesura di quello che lui considera il più importante musical americano, la sua ragazza gli comunica di voler abbandonare New York per inseguire i suoi sogni altrove mentre il suo migliore amico rinuncia a perseguire la sua arte per ragioni economiche e affidarsi ad un lavoro più certo. Il tutto avviene sotto l'ombra sempre più vicina e minacciosa di una epidemia che sembra colpire in particolare la comunità artistica: L'AIDS.  
Jon si ritrova a dover ricostruire i pezzi della sua vita e colmare le incertezze dovute al percorso precario scelto: troverà la forza di non rinunciare ai suoi sogni e coltivare, ancora, le sue passioni senza dimenticarsi dell'amore attorno a lui?
Per assistere alle perfomance degli attori di Tick, Tick… Boom! c'è da aspettare ancora molto poco. Intanto, ecco il trailer distribuito da Netflix.
Cast di Tick, Tick… Boom!
Insieme ad Andrew Garfield che interpreta il ruolo da protagonista, Jon, si aggiunge al cast una vecchia conoscenza dei musical: Vanessa Hudgens nel ruolo di Karessa Johnson. Alexandra Shipp sarà presente nei panni della ragazza di Jon, Susan, e le star di Broadway Robin de Jesús e Joshua Henry arricchiscono il cast interpretando i rispettivi ruoli di Michael e Roger. Ai sopracitati si aggiungono Judith Light, già vista nella serie Netfilx The Politician, che interpreterà Rosa Stevens, Bradley Whitford come Stephen Sondheim, Joanna P Adler nel ruolo di Molly, Noah Robbins in quello di Simon, and Ben Levi Ross nei panni di Freddy.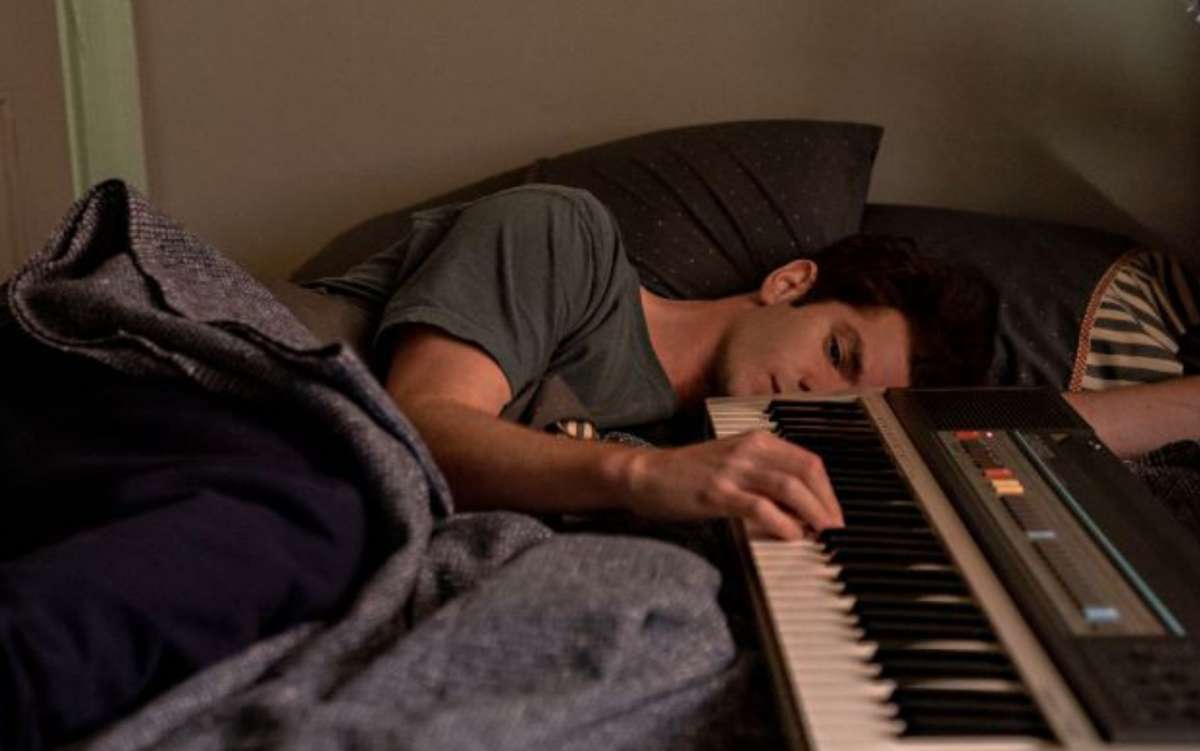 Mentre il regista, Lin, dichiara il suo forte desiderio di portare il musical di Larson sullo schermo, affermando come questo abbia influenzato profondamente la sua carriera da artista, Garlfield si è dimostrato più distante da questo mondo e quasi timoroso di doversi mettere in gioco a tutto tondo.
Il risultato, però, garantiscono sia perfetto: Garlfield agli occhi del regista, ha preso a cuore il ruolo e ha manifestato una versatilità incredibile, degno di un vero perfomer di Broadway. D'altro canto Garlfield è riuscito a divincolarsi da ruoli precedenti e ad accogliere nuove sfumature del suo essere artista, in grado di confrontarsi con attori che avevano già avuto esperienza di canto e ballo.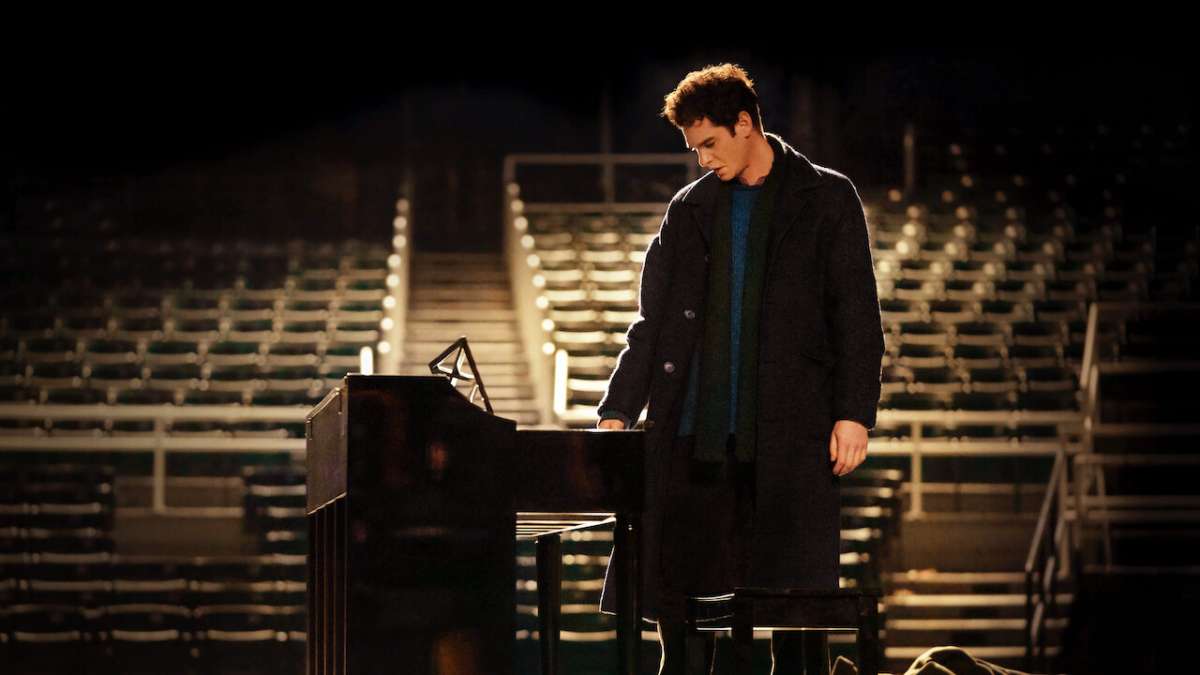 La Sountrack
La colonna sonora del film sarà disponibile il giorno della sua distribuzione limitata nei cinema in America vale a dire il 12 Novembre mentre raggiungerà il pubblico internazionale il 19 Novembre. Le canzoni corrispondono a quelle composte dallo stesso Jonathan Larson anche se non si esclude l'aggiunta di qualche inedito musicale in quanto il film ha modificato alcune caratteristiche del musical origiginale come, ad esempio, la scelta, rispetto a quest'ultimo, di un cast più numeroso. Intanto il primo singolo è uscito e dal titolo 30/90 ed è disponibile già su You tube e Spotify.
Gli amanti del musical non dovranno attendere ancora molto: il 19 novembre è alle porte e se siete impazienti, iniziate a riscaldare la voce!