Mancano meno di tre settimane all'uscita nelle sale del tanto atteso House of Gucci. Per stuzzicare il nostro appetito, Metro Goldwyn Mayer Pictures ha rilasciato un nuovo poster, insieme a diverse nuove foto che mostrano Lady Gaga nei panni di Patrizia Reggiani.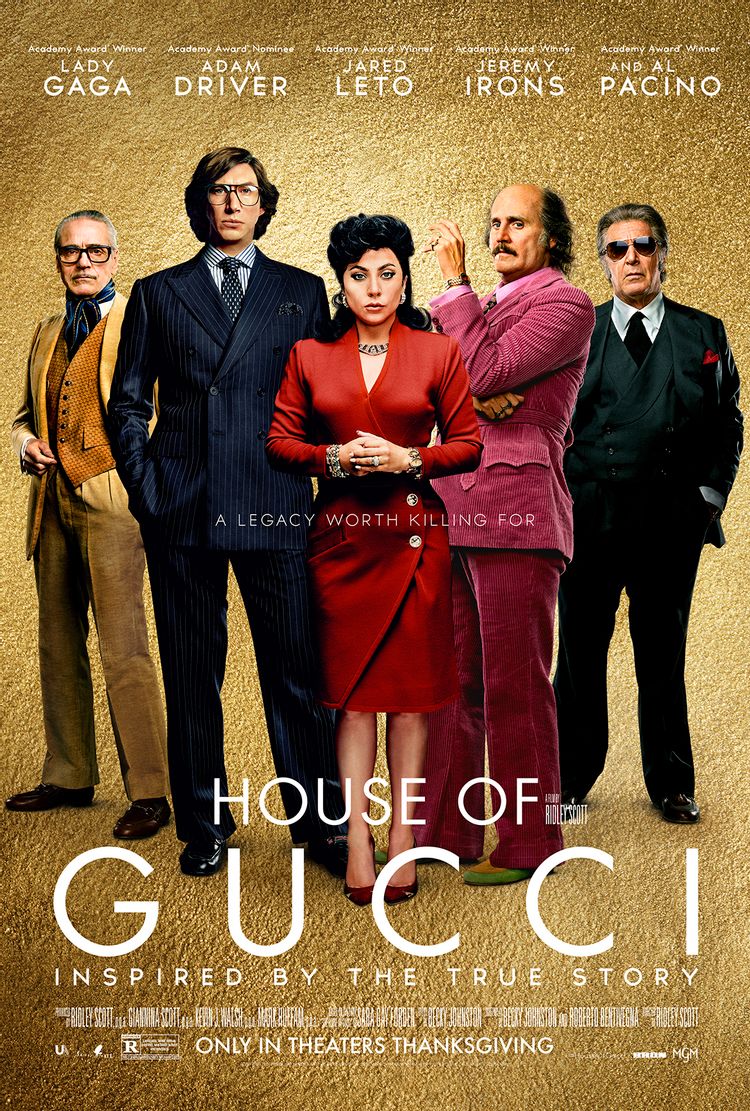 Il poster emana un'atmosfera alla David O' Russell American Hustle, dato che Gaga è al centro della scena, con gli uomini di Gucci ai suoi lati. La uno sfondo completamente dorato, il poster sembra promettere incredibili sfoggi di opulenza, tradimenti che spezzano il cuore e, come dice la didascalia, "Un'eredità per cui vale la pena uccidere", un omicidio a sangue freddo.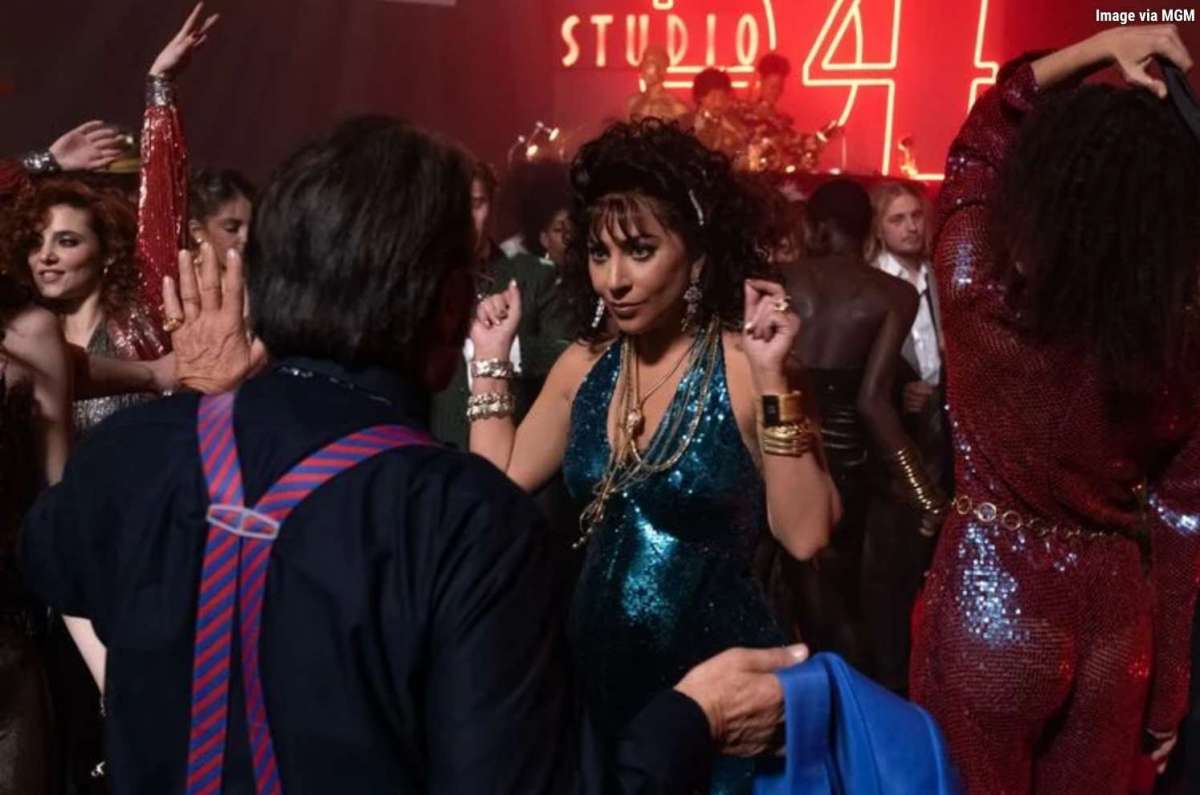 Basato sul libro del 2001 The House of Gucci: A Sensational Story of Murder, Madness, Glamour, and Greed, la storia, che ha fatto notizia a livello internazionale, descrive gli eventi che hanno portato Patrizia Reggiani ad assumere un sicario per sparare e uccidere l'allora ex marito, Maurizio Gucci (che nel film sarà interpretato da Adam Driver).
Gaga si è immersa nel ruolo, dicendo che ha parlato con l'accento della Reggiani nella sua vita quotidiana per quasi un anno. Parlando con il Wall Street Journal, ha spiegato che voleva dare autenticità alla sua performance, dicendo: "Ho sentito che il modo migliore per onorare Maurizio e gli italiani era che la mia performance fosse autentica, dalla prospettiva di una donna. Non una donna italo-americana, ma una donna italiana".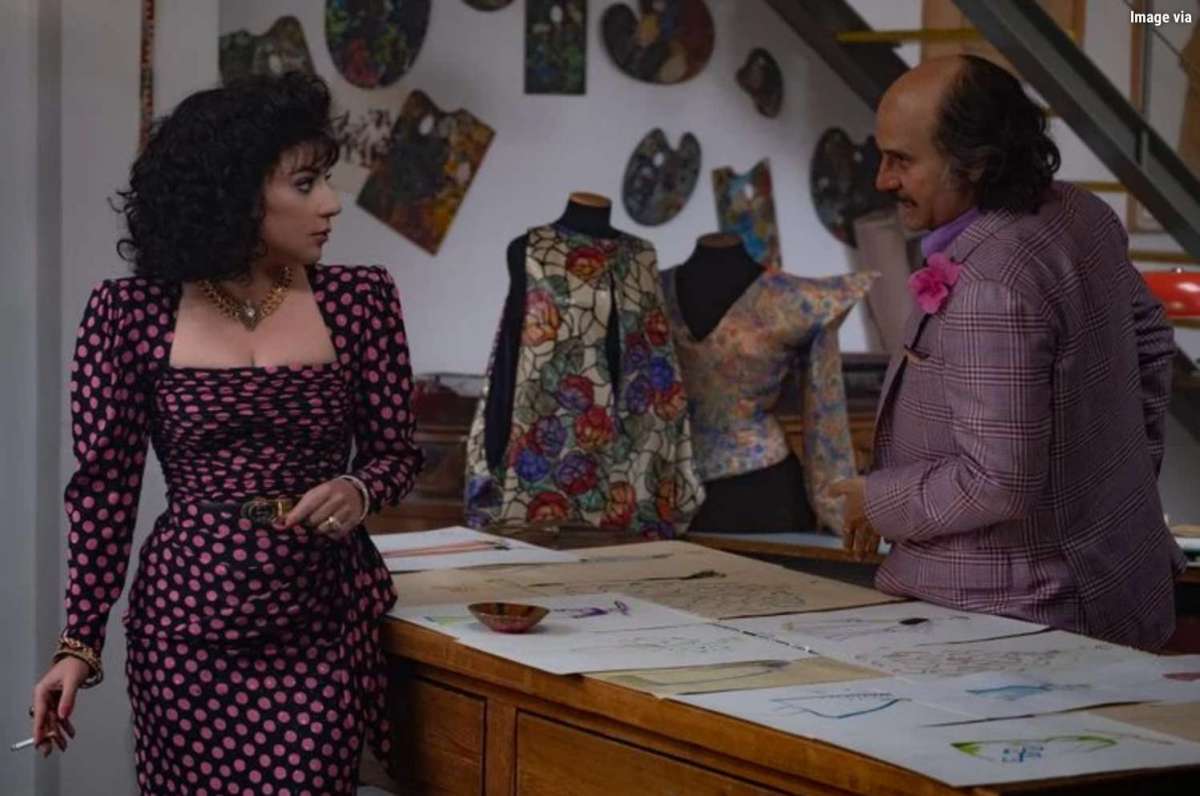 Diretto da Ridley Scott (The Last Duel, Il gladiatore), sceneggiato da Becky Johnston (Sette anni in Tibet) e Roberto Bentivegna, insieme a Driver e Gaga, il film completa il suo cast all-star con Jared Leto, Jeremy Irons e Al Pacino.
Il film è prodotto da Scott e sua moglie Giannina Scott, insieme a Kevin J. Walsh, Mark Huffam. È prodotto in modo esecutivo da Kevin Ulrich, Megan Ellison, Adian Elliott, Marco Valerio Pugini, Aaron L. Gilbert e Jason Cloth.