Army of The Dead: Lost Vegas sarà una serie animata prequel del film di Zack Snyder, Army of The Dead, uscito su Netflix a maggio la cui trama narra le vicende di un gruppo di mercenari che tenta di eseguire una delle più grandi rapine mai riuscite in seguito a un'epidemia zombie. Il film ha scalato le classifiche della piattaforma streaming piazzandosi al nono posto dei film più visti di sempre descritto dalla critica come una pellicola che non trascende necessariamente il genere zombie, ma che piuttosto itera abilmente molte convenzioni del genere.
La serie sarà diretta da Jay Oliva mentre Zack Snyder e sua moglie Deborah Snyder saranno i produttori esecutivi.
Aspettandosi di avere un successo tra le mani, Netflix ha approvato un'espansione della storia apocalittica di Snyder ben prima che Army of the Dead avesse una data di uscita. Il nucleo dell'universo narrativo è incentrato su una squadra di mercenari guidati da Scott Ward (Dave Bautista), mentre entrano in una Las Vegas infestata dagli zombie per portare a termine una rapina al caveau. I resti di Las Vegas segnano il cuore della zona di quarantena dopo che uno zombie bioingegnerizzato si è liberato dal convoglio militare, infettando una buona parte della città. Qualche tempo dopo, Scott e la sua squadra devono affrontare quello zombie rimasto, Zeus, e la sua fedele orda, per portare a termine la missione con una posta in gioco molto alta.
Quando uscirà Army of The Dead: Lost Vegas?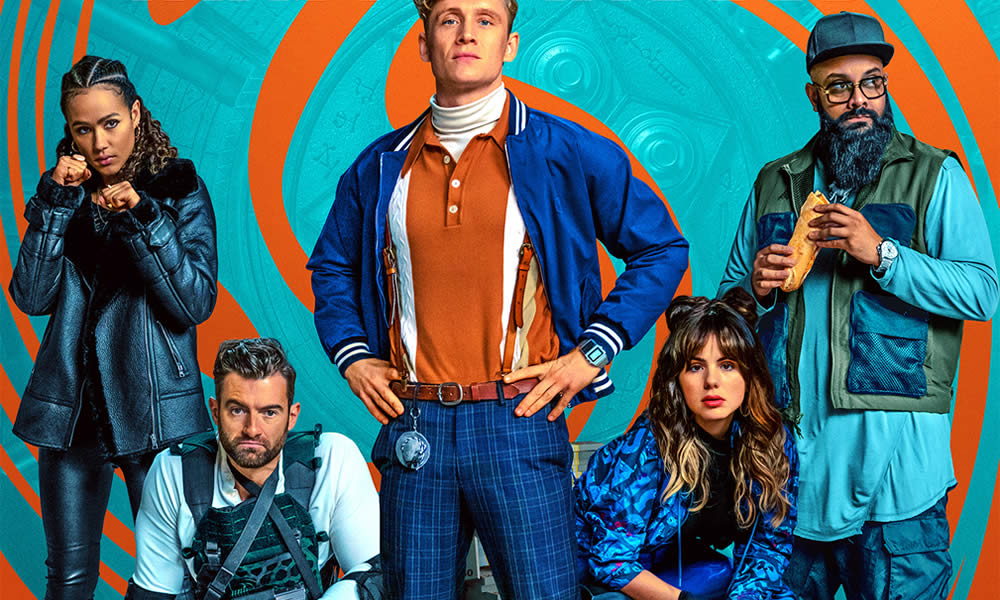 Mentre il film prequel Army of Thieves è stato pubblicato su Netflix il 29 ottobre, per l'anime non è stata annunciata, né tantomeno rivelata, una possibile data di pubblicazione. Avendo terminato le riprese alla fine del 2020 sembra plausibile l'ipotesi di un rilascio nella primavera 2022 direttamente sulla piattaforma di streaming. Netflix sta pianificando di distanziare i futuri progetti di Army of the Dead, con Lost Vegas per un debutto nella primavera del 2022. Dato che si tratta di un anime, la serie di 6 episodi passerà attraverso un processo completamente diverso in termini di produzione rispetto agli altri titoli del franchise.
Di che cosa tratterà Army of The Dead: Lost Vegas?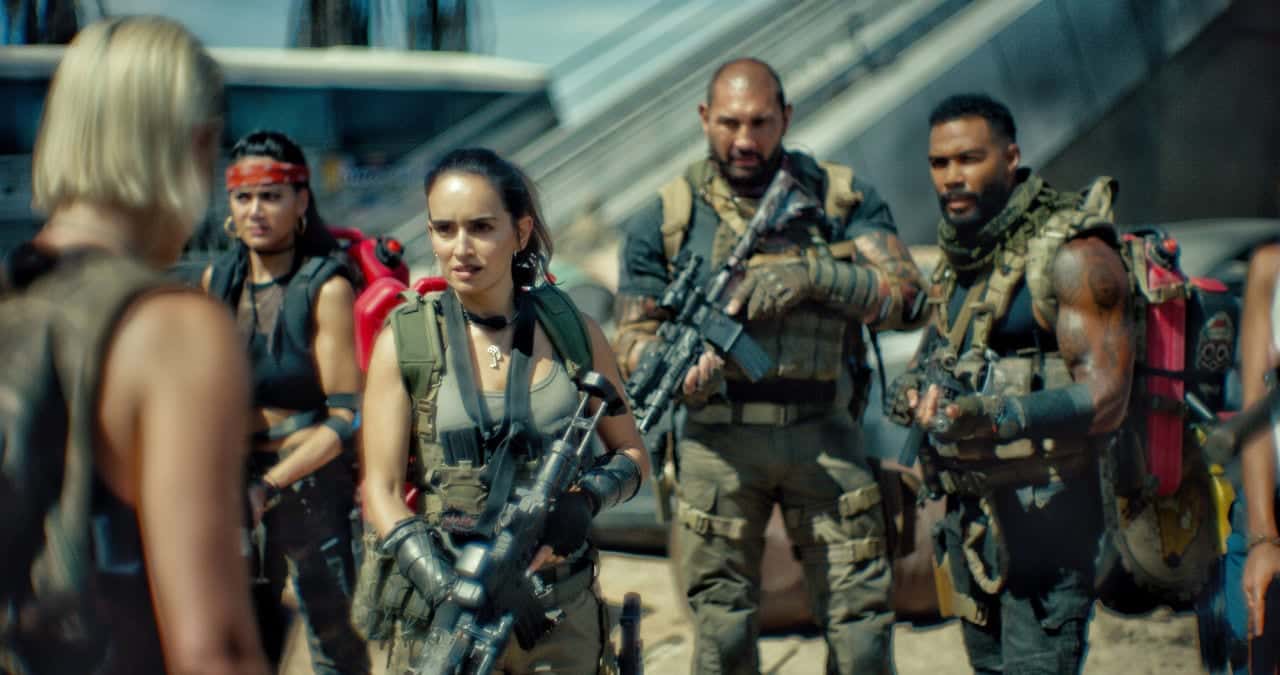 Anche se molti dei personaggi hanno visto la loro fine in Army of the Dead, il film ha lasciato molte domande persistenti. Lost Vegas si immergerà nell'universo presentando i primi giorni dell'epidemia, che Deborah Snyder ha descritto (via IndieWire) come la backstory ufficiale di alcuni personaggi principali. La serie anime prevede di toccare gli elementi fantascientifici che circondano lo scopo di Zeus e il suo DNA bioingegnerizzato, che era un esperimento andato terribilmente male. Anche le origini di Scott saranno esposte, così come quelle che sono state presenti nel film iniziale. Sulla base del montaggio, ricco di azione all'inizio di Army of the Dead, Scott e gli altri mercenari hanno messo tutto in gioco per salvare l'umanità a Las Vegas prima che il governo mettesse in quarantena la città. Gli sforzi del gruppo saranno in piena mostra in Army of the Dead: Lost Vegas, compresi i traumi che hanno subito entro i limiti della città.
Chi ci sarà nel Cast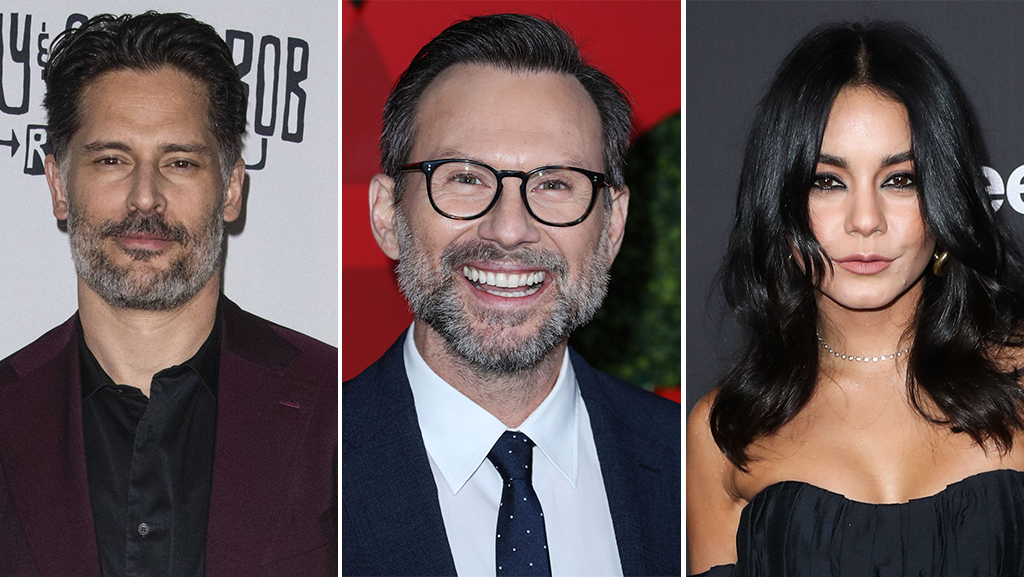 I già citati Dave Bautista e Ana de la Reguera saranno presenti assieme a Omari Hardwick e Tig Notaro rispettivamente nei ruoli del soldato  Vanderohe e dell'elicotterista Marianne Peters. Anche Joe Manganiello sarà presente prestando la sua voce a Rose e si aggiungeranno a lui Christian Slater con Torrance e Vanessa Hudgens con Willow.
Se volete aggiornamenti su Army of The Dead: Lost Vegas salvate l'articolo e ricordatevi di attivare le notifiche.