The Music Critic è musica e spettacolo uniti da una performance collettiva che regala emozioni e sorprese. John Malkovich per la prima volta sarà in scena in un singolare e ironico viaggio musicale attraverso grandi brani della musica classica al TAM, Teatro Arcimboldi di Milano, il 3 dicembre 2021.
La musica in tutte le sue forme ed espressioni è dono: emoziona, scuote, accompagna, diverte, guarisce, entra. Fa parte della vita e dell'essenza profonda umana perché nasce esattamente da lì. The Music Critic prende la musica e la stravolge, la porta a livelli paradossali e inimmaginabili unendola al teatro. Due forme d'arte che diventano espressività reciproca, ricchezza, esaltazione di una con l'altra.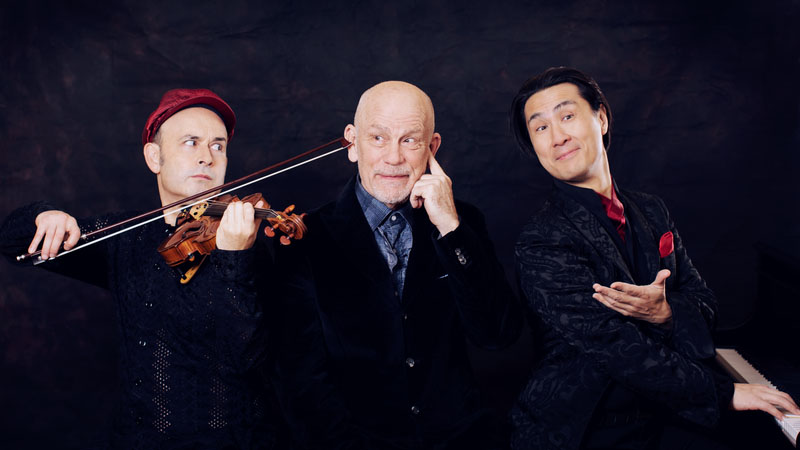 Concepito per il Julian Rachlin & Friends Festival, presentato da Show Bees, in collaborazione con Swiss Gart e Only Stage, The Music Critic è un esilarante cocktail narrativo sulle peggiori critiche musicali degli ultimi secoli, ideato e scritto da Aleksey Igudesman. Un divertente battibecco, in lingua originale con sottotitoli in italiano, intorno alle stroncature che hanno coinvolto alcuni dei grandi Maestri della musica, come Beethoven, Chopin, Prokofiev, Schumann, Brahms e Debussy. Critiche e considerazioni interpretate dal grande John Malkovich (reduce sempre all'Arcimboldi di uno spettacolo teatrale) che entra nel ruolo del critico cattivo e descrive questa musica come noiosa e triste. Non le risparmia a nessuno: Schumann pensa di essere un "compositore", mentre Brahms è "un bastardo senza talento". E Claude Debussy è "semplicemente brutto". Aleksey Igudesman, Hyung-ki Joo e gli altri musicisti, sul palco con lui, dissentono e contrattaccano. Mentre il tono della performance è paradossale e giocoso, con un Malkovich energico, al centro del TAM, le esecuzioni degli interpreti sono quanto di meglio si possa incontrare sulla scena internazionale. Un'esplosione di energia e di grinta creativa. L'ideatore del progetto e autore del testo, Aleksey Igudesman, violinista, e Hyung-ki Joo, pianista, formano un duo celeberrimo per l'abilità dei numeri musicali che eseguono negli spettacoli di loro invenzione, ricercati e apprezzati dal pubblico di teatri e di festival internazionali. Si tratta perciò di una sorta di monologo comunicativo- duello: un'alternanza tra recitazione, parole ed esecuzione musicale ai massimi livelli. Battute e affermazioni contro la forza e l'espressività musicale. Musica e teatro uniti.
Questo il trailer ufficiale dello spettacolo: https://youtu.be/tXEfvkVJ-38
Le parole rilasciate da John Malkovich sono un invito aperto a questo evento: "Ho sempre amato l'opportunità di collaborare a The Music Critic con Aleksey Igudesman, Hyung-ki Joo e molti altri giovani musicisti classici dotati e premurosi. Siamo tutti felici di essere di nuovo in viaggio e di partecipare a una serata che presenta alcune delle più grandi composizioni della storia della musica classica, abbinate alle reazioni iniziali, forse piuttosto inaspettate, che quelle composizioni avevano suscitato in alcuni critici musicali di fama mondiale. La serata riserverà anche altre sorprese".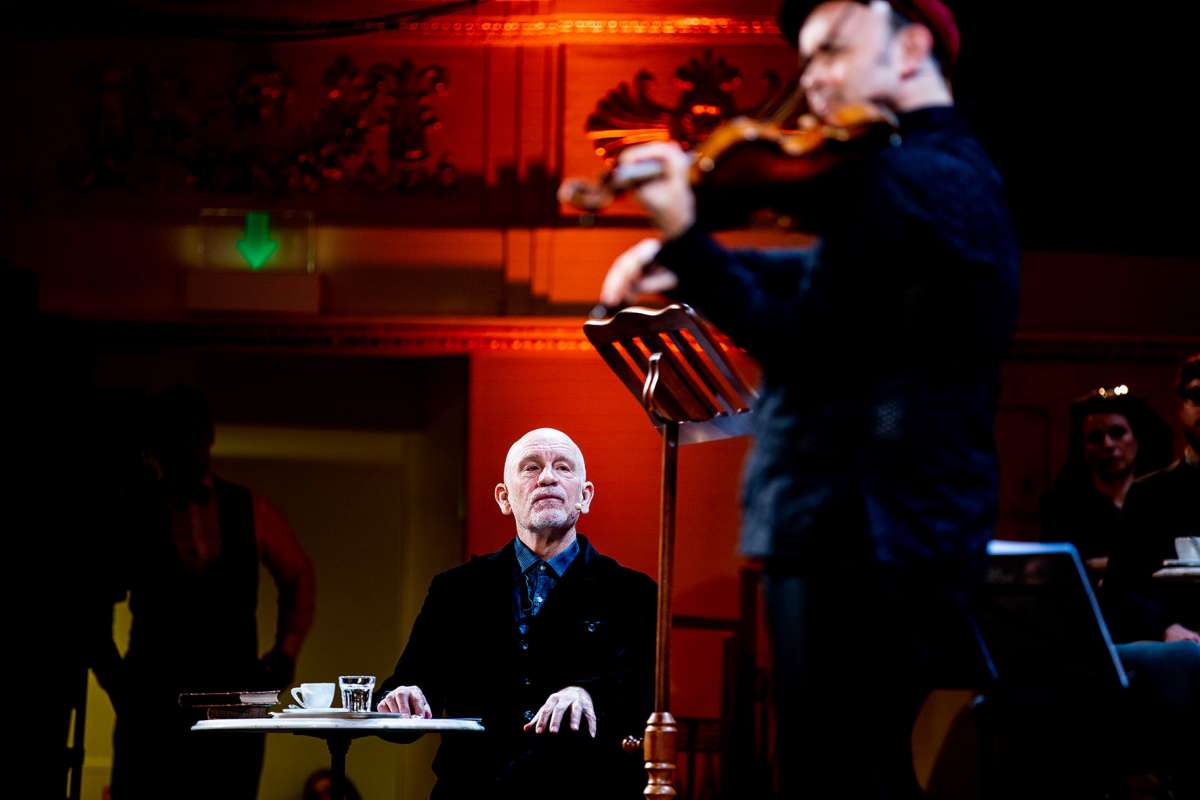 Che altro aggiungere allora? The Music Critic non ha bisogno di essere descritto ma di essere vissuto ed ascoltato appieno: un viaggio con un cast eccezionale sulle note di brani immortali, in compagnia di interpretazioni ed esecuzioni che sapranno dare alla musica e al teatro una sfumatura artistica nuova, in più.
INFO
JOHN MALKOVICH – THE MUSIC CRITIC
– VENERDI' 3 DICEMBRE ORE 21.OO
TAM – TEATRO ARCIMBOLDI MILANO
Viale dell'Innovazione 20 – Milano
PERFORMERS
JOHN MALKOVICH, NARRATOR
ALEKSEY IGUDESMAN, VIOLIN
SO-OCK KIM, VIOLIN
MAX BAILLIE, VIOLA
TOM CARROLL, CELLO
HYUNG-KI JOO, PIANO
MASSIMO MERCELLI, FLAUTO, SPECIAL GUEST
Musiche di Bach, Mozart, Beethoven, Chopin, Brahms, Schumann, Debussy, Prokofiev,Ysaye, Kanchelli, Piazzolla e Igudesman
INFOLINE TAM MILANO: TEL. 02 3032 9530 (DA LUNEDÌ A VENERDÌ DALLE 14.00 ALLE 18.00). MAIL: [email protected]
WEBSITE: WWW.TEATROARCIMBOLDI.IT
FACEBOOK: WWW.FACEBOOK.COM/TEATROARCIMBOLDIMILANO
INSTAGRAM: WWW.INSTAGRAM.COM/TEATROARCIMBOLDIMILANO
BIGLIETTERIA:
– DA LUNEDÌ A VENERDÌ DALLE 14 ALLE 18
– A PARTIRE DA DUE ORE PRIMA DELL'INIZIO DELLO SPETTACOLO UNICAMENTE PER LO SPETTACOLO IN SCENA
PREZZI DEI BIGLIETTI
– PLATEA VIP € 150,00 + PREVENDITA
– PLATEA BASSA GOLD € 110,00 + PREVENDITA
– PLATEA BASSA € 80,00 + PREVENDITA
– PLATEA ALTA € 65,00 + PREVENDITA
– PRIMA GALLERIA € 50,00 + PREVENDITA
– SECONDA GALLERIA € 30,00 + PREVENDITA
MEET & GREET JOHN MALKOVICH € 300,00.
Il pacchetto NON include il biglietto d'ingresso, NON è acquistabile da solo.
È necessario acquistare anche un biglietto di settore platea, a scelta tra: platea alta, platea bassa, platea gold o platea vip. Il pacchetto MEET & GREET John Malkovich comprende:
un calice di bollicine Millesimato, incontro con John Malkovich e il cast dello spettacolo*, una fotografia con John Malkovich*, un gadget dello spettacolo.
PREVENDITE
Biglietti disponibili su
– www.teatroarcimboldi.it
– www.ticketone.it
INFOLINE E PRENOTAZIONI GRUPPI E SCUOLE
Per informazioni scrivere a: [email protected]
Per prenotazione gruppi (10+ persone) scrivere a: [email protected]
Oppure, per eventi selezionati, contattare l'ufficio gruppi autorizzato Grattacielo:
[email protected] – 0233605185
Per informazioni sull'organizzazione eventi aziendali scrivere a: [email protected]
VISITA IN SICUREZZA
In ottemperanza alla normativa, per accedere al teatro è obbligatorio presentare all'ingresso un GREEN PASS che attesti almeno una delle seguenti condizioni:
– la somministrazione di entrambe le dosi del vaccino o della prima dose avvenuta da 15 giorni
– la guarigione da Sars-Cov-2 e il conseguente termine dell'isolamento
– l'esito negativo di un test molecolare o antigenico rapido al virus Sars-Cov-2 (valido per 48h da quando è stato effettuato)
Le disposizioni non si applicano ai bambini sotto i 12 anni e ai soggetti esenti sulla base di idonea certificazione medica.
Per maggiori informazioni sulla Certificazione verde COVID-19visita il sito ufficiale
https://www.dgc.gov.it/web/
Ulteriori informazioni su: https://www.teatroarcimboldi.it/visita-in-sicurezza