The Sinner è arrivata al suo finale, nel tempo ha raccolto molti consensi dal pubblico già dal suo debutto nel 2017, questo soprattutto grazie all'interpretazione tormentata e angosciante di Jessica Biel che ci ha catturato fin dalle prime battute. La serie tv è basata sull'omonimo libro di Petra Hammesfahr, ma questa storia è la base da cui si è partiti solo per la prima stagione con la Biel e Bill Pullman, in seguito nella seconda o terza stagione è tornato solo Pullman, lo stesso si è calato nei panni del detective Harry Ambrose e sarà protagonista anche in The Sinner 4.
Il successo della seconda e terza stagione della serie thriller è stato clamoroso, proprio per questa ragione è arrivata la conferma ufficiale che The Sinner 4 è in arrivo e sembra essere altrettanto avvincente come i suoi predecessori. Ecco tutto quello che sappiamo finora sulla quarta stagione di The Sinner compresa la data di uscita, la trama e il cast.
Di cosa parla la quarta stagione di The Sinner?
La quarta stagione sarà incentrata su un nuovo caso, il personaggio principale Harry Ambrose, ormai in pensione e ancora scosso dal trauma del caso precedente risalente a un anno prima, si reca ad Hanover Island nel Maine settentrionale per una vacanza con la sua compagna, Sonya (Jessica Hecht). Quando si verifica una tragedia inaspettata che coinvolge la figlia di un'importante famiglia dell'isola, Ambrose viene reclutato per aiutare nelle indagini, da subito si troverà travolto da un mistero fatto di paranoia crescente che trasformerà questa assopita isola turistica, e la vita di Ambrose, in un vortice di eventi.
Joe Cobden interpreterà Lou Raskin, l'amato capo della polizia di Hanover Island che si gode la vita semplice e conosce la maggior parte dei residenti del posto. L'attore avrà un ruolo fondamentale nella trama della quarta stagione che si prospetta particolarmente adrenalinica.
Abbiamo il primo trailer
Il cast di The Sinner stagione 4
Bill Pullman e Jessica Hech interpretano rispettivamente marito e moglie Harry e Sonya, mentre il nuovo arrivato Joe Cobden si unirà al cast nella stagione 4 come capo della polizia di Hanover Island. Ancora una volta Jessica Biel (che ha recitato nella prima stagione) ritorna come produttore esecutivo insieme a Derek Simonds e Michelle Purple.
Data di uscita per la stagione 4 di The Sinner?
The Sinner 4 è uscita il 13 ottobre sulla rete via cavo americana USA Network con il primo episodio, il finale è atteso il 1° dicembre e segnerà anche cambiamento importante nella programmazione dell'emittente, poiché sarà l'ultima serie sceneggiata originale rimasta in palinsesto. Non avendo mai avuto una cadenza regolare nell'uscita delle stagioni precedenti è davvero difficile poter ipotizzare quando verrà trasmessa anche in Italia, quello che sappiamo è che arriverà prossimamente sui canali Mediaset Premium, le prime due stagioni sono state trasmesse su Amazon Prime, mentre dalla terza la serie la si può trovare su Premium Crime, canale 460 di Mediaset. Se volete avere maggiori aggiornamenti ricordatevi di salvare questo articolo tra i vostri preferiti e di attivare le notifiche.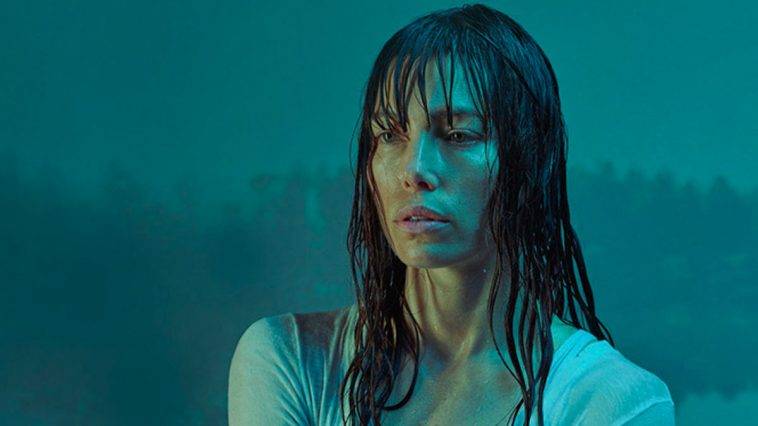 Dove vedere la quarta stagione, streaming e episodi
Solitamente la serie ha sempre avuto 8 episodi per stagione della durata di 40/50 minuti circa l'uno, quindi è molto probabile che anche The Sinner 4 mantenga lo stesso equilibrio dei precedenti. Invece per rispondere alla domanda su dove potremo vedere la quarta stagione, fino a ora è andata in onda su Premium Crime, dopo il passaggio in televisione ogni episodio viene reso disponibile sulle piattaforme di Sky e Infinity. A seguire potremo vederla anche su Netflix dove attualmente sono disponibili solo i primi due capitoli, anche se a breve dovrebbe arrivare anche il terzo.