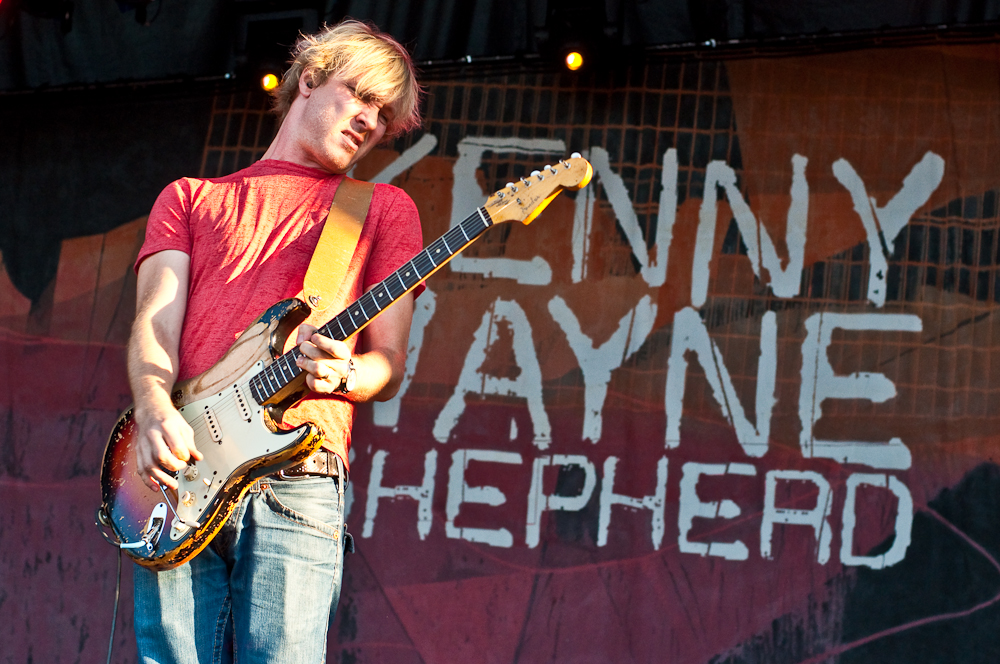 Tra i
chitarristi blues
più prodigiosi di sempre,
Kenny Wayne Shepherd
è pronto a tornare in Italia con la sua band per un appuntamento estivo da non perdere. Non prendete impegni per
domenica 23 luglio
, il ruggito della chitarra di Shepherd risuonerà
al Carroponte di Sesto San Giovanni (MI)
nell'ambito di
Bloom in Blues
. I
biglietti
per il concerto saranno disponibili sul
circuito ufficiale Ticketone
(sito e punti vendita)
dalle ore 11 di mercoledì 22 marzo
.
Il nome di pochi artisti al mondo viene utilizzato come sinonimo di uno strumento e di un intero genere musicale e, quando si parla di giovani chitarristi blues rock, il primo riferimento è sempre Kenny Wayne Shepherd. Nel corso di una carriera discografica ventennale il chitarrista della Louisiana ha affermato la sua popolarità grazie ai suoi show costantemente on-demand e la sua influenza è stata talmente tanto importante da riportare in auge l'interesse a livello mondiale nei confronti del blues. A soli 16 anni, Kenny Wayne Shepherd ha firmato il suo primo contratto discografico irrompendo sulla scena musicale nazionale con il suo album di debutto, Ledbetter Heights (1995): un tour incessante e un grande successo sulle radio rock hanno contribuito a condurre l'album dritto al platino. Stessa fortunata storia è toccata al suo secondo lavoro discografico, Trouble Is… Una carriera costellata di successi, continuata con The Place You're in del 2004, disco dalle forti venature rock e con l'ambizioso 10 Days Out del 2007, fino ad arrivare nel 2010 alla pubblicazione del tanto atteso Live! In Chicago, disco che ha esordito al primo posto nella classifica blues di Billboard.
Kenny Wayne Shepherd, fin dai primi lavori, ha espanso sempre di più i suoi orizzonti musicali: nel 2013 il suo progetto The Rides gli ha permesso di collaborare con musicisti straordinari quali Stephen Stills e Barry Goldberg, aumentando notevolmente la portata della sua fanbase. Goin' Home (2014) è il suo sesto debutto al primo posto nella Billboard Blues Charts: l'album è un'esplorazione delle più importanti influenze musicali di Shepherd ed è arricchito dalla presenza di guest tra i quali Ringo Starr, Joe Walsh, Warren Haynes e molti altri.
Cinque volte nominato al Grammy, due ai Blues Music Awards e due all'Orville H. Gibson, Kenny Wayne Shepherd ha venduto milioni di copie dei suoi album in tutto il mondo e anche quest'anno potrebbe riservare qualche nuova sorpresa…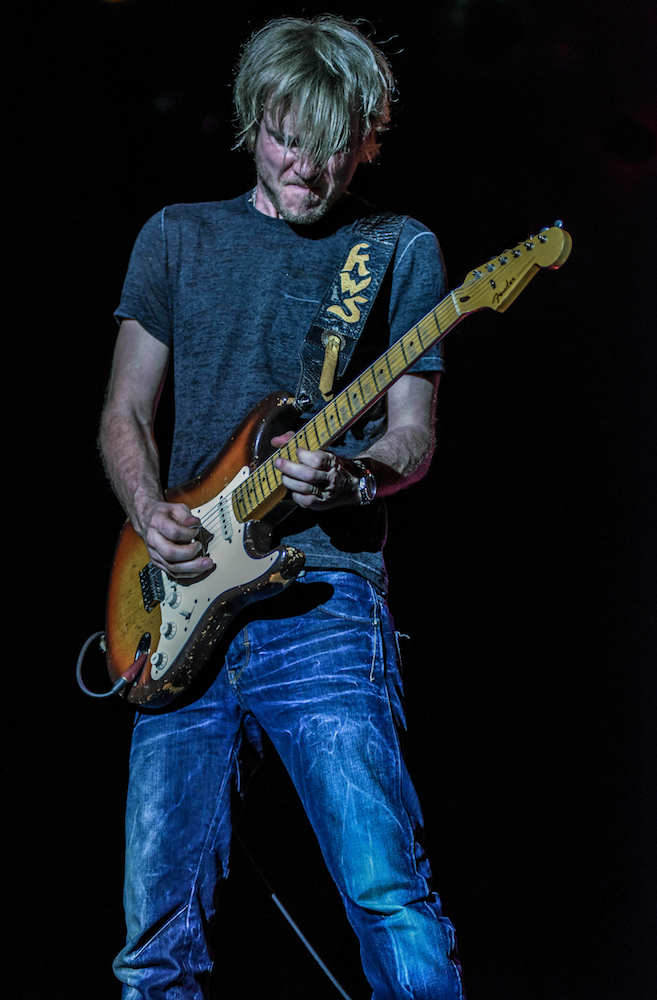 Domenica 23 luglio 2017
Sesto San Giovanni (MI) – Carroponte, via Luigi Granelli, 1
Biglietti: € 25,00 + prev.
Biglietti disponibili su
Ticketone
(sito e punti vendita).
Diffidate dai canali di vendita non ufficiali!