L'invasione della Terra da parte di Loki in What If…? può essere stata breve, ma prepara a una guerra molto più grande anche della lotta di Thanos con gli Avengers in Endgame. (*Attenzione ci sono spoiler per la puntata 3 di What If…?*)
Il MCU ha appena cominciato una guerra ancora più grande della battaglia per le Gemme dell'Infinito e dell'invasione della Terra da parte di Thanos, grazie all'episodio 3 di What If…? L'episodio si conclude con Loki che conquista la Terra in un tradimento in extremis di Nick Fury, con cui aveva collaborato per sconfiggere il pericoloso e disperato Hank Pym AKA Yellowjacket. E mentre l'episodio si conclude solo con il suggerimento di una nuova squadra di Avengers, c'è molto di più in quella linea temporale futura che merita di essere esplorata.
Finora il MCU è stato punteggiato da enormi eventi e un numero crescente di crossover, la Battaglia di New York è stata la prima, poi è arrivata la breve Age of Ultron, prima di Civil War, poi Infinity War e infine Endgame. Questo senza considerare le catastrofi e le minacce alla Terra (e al multiverso) dei film e delle serie TV che non sono state ritenute abbastanza grandiose da coinvolgere più eroi. Man mano che il MCU si espande nel futuro con altre nuove proprietà sul grande schermo e su Disney+, il clamore per il prossimo grande evento crossover diventerà più forte.
Secret Wars potrebbe essere il prossimo crossover del MCU o forse la venuta di Galactus, magari ci sarà un crossover X-Men vs Avengers, o The Dark Avenegrs. Le possibilità sono infinite, ma What If…? ne ha già anticipata una più grande di qualsiasi cosa vista prima, ed è servita come promemoria per farci rendere conto di quante cose dovevano funzionare nel modo giusto per Thanos affinché la sua invasione potesse avvenire in Infinity War. La fine dell'episodio, che vede Loki insignito, prepara una guerra molto più grande della Saga dell'Infinito, perché l'invasione del Dio dell'inganno avrebbe unito gli eroi del MCU con i loro nemici malvagi, così come diverse potenti fazioni che sono state eliminate nel momento in cui l'Ordine Nero di Thanos è sbarcato a New York. L'esercito di Loki – di per sé più potente della forza d'invasione di Thanos – avrebbe affrontato in battaglia un avversario molto più grande di quanto il Titano Pazzo abbia mai fatto.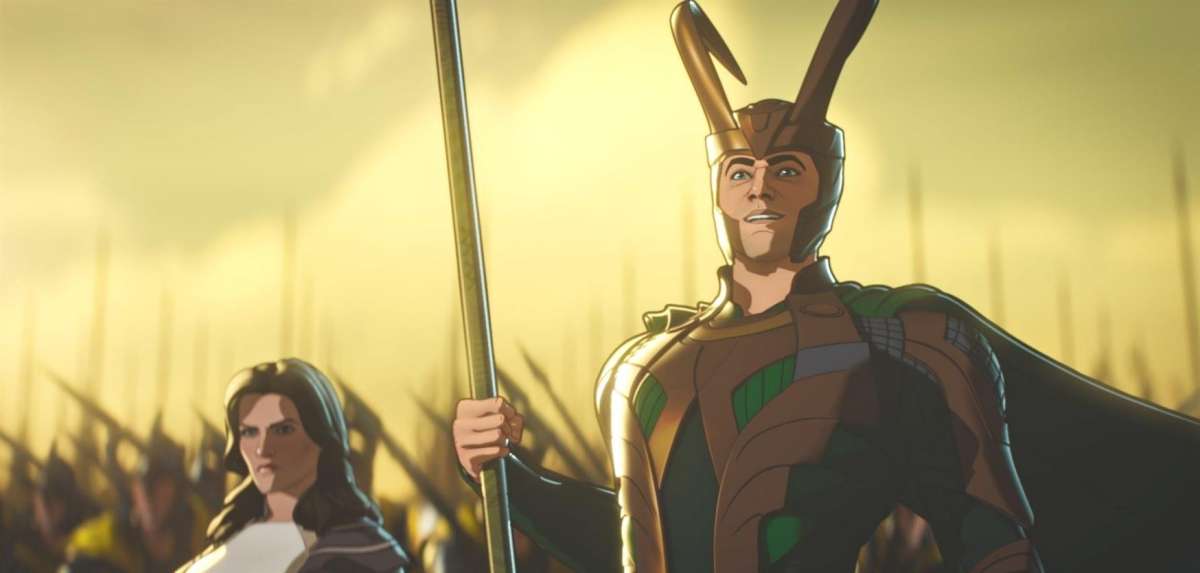 Avendo rivendicato il trono della Terra alla fine di What If…? episodio 3, Loki si è essenzialmente appena fatto dei nemici molto potenti, dovrà presumibilmente combattere Odino (sempre che sia fuori dal suo programma di pisolini rigenerativi), che non permetterebbe una tale invasione del suo preferito dei Nove Regni, anche con Loki al comando dell'esercito di Asgard. Questo riporterebbe Gungnir – l'arma più potente del MCU – in gioco dopo che il MCU ha praticamente dimenticato la sua esistenza. Inoltre ci sono Thanos e il suo esercito da considerare, dato che sarebbe ancora alla ricerca delle Pietre dell'Infinito. Oltre a questo ci sono i nuovi Avengers, guidati da Capitan Marvel e Capitan America – una minoranza che potenzialmente potrebbe essere più potente degli Avengers – più la possibilità che ogni cattivo della Marvel con la propria organizzazione si unisca ai propri nemici.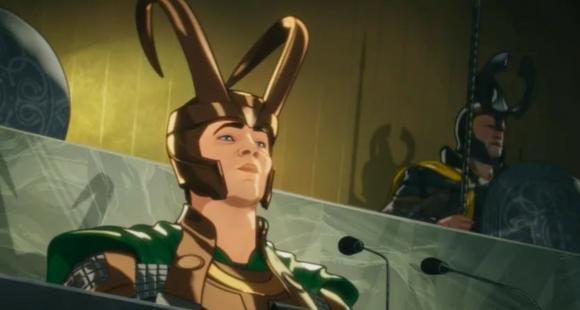 Inoltre, Loki dovrebbe affrontare l'intera forza del Wakanda, senza che Thanos abbia dimezzato la popolazione, probabilmente il fattore più importante dell'intera Guerra per la Terra sarebbero L'Antico e gli Stregoni. A questo punto della linea temporale, non sarebbero stati indeboliti da Kaecilius e Mordo, quindi la potenza combinata dei seguaci dell'Antico darebbe vita a una battaglia incredibile.
Sì, l'esercito asgardiano di Loki nell'episodio 3 di What If…? è formidabile e ogni individuo è più forte di qualsiasi umano ordinario – e forse potrebbe comandare gli eserciti e le creature dei Nove Regni se Odino lo appoggiasse dopo la morte di Thor (o in assenza dell'All-Father), ma il potenziale combinato di ciascuna delle sue fazioni nemiche avrebbe portato a scene incredibili. Avrebbe fatto sembrare Endgame una scaramuccia.