Per quelli di voi che hanno fatto indigestioni di Bridgerton durante la scorsa stagione natalizia e hanno iniziato il 2021 sentendosi ancora assolutamente bisognosi romanticismo, siete fortunati. Sappiamo ormai da tempo che Netflix ha prodotto una seconda stagione dello show e anche una terza e quarta stagione. Ma ecco una notizia ancora migliore: stanno espandendo l'universo di Bridgerton con uno spin-off completamente nuovo.
La nuova serie, scritta dalla produttrice esecutiva di Bridgerton Shonda Rhimes, si concentrerà sulla regina Charlotte e guarderà nella sua vita di giovane donna prima che sposasse il re Giorgio III.
"All Hail The Queen!" ("Tutti acclamino la regina!"), ha scritto Netflix. "Emozionati di annunciare che stiamo espandendo l'universo Bridgerton con una miniserie che racconterà la storia delle origini della regina Charlotte – la serie vedrà anche la giovane Violet Bridgerton e la giovane Lady Danbury."
Bela Bajaria, capo della TV globale di Netflix ha detto "Molti spettatori non avevano mai conosciuto la storia della regina Charlotte prima che Bridgerton la portasse nel mondo, e sono entusiasta che questa nuova serie espanderà ulteriormente la sua storia e il mondo di Bridgerton". "Shonda e il suo team stanno costruendo con cura l'universo di Bridgerton in modo da poter continuare a fornire ai fan la stessa qualità e lo stesso stile che amano. Pianificando e preparando tutte le prossime stagioni ora, speriamo anche di mantenere un ritmo che terrà gli spettatori più insaziabili totalmente soddisfatti".
All Hail The Queen! 

Thrilled to announce we're expanding the Bridgerton universe with a limited series that will tell Queen Charlotte's origin story — the series will also feature young Violet Bridgerton and young Lady Danbury pic.twitter.com/nshBfETMdN

— Netflix (@netflix) May 14, 2021
Lo show non si concentrerà solo sulla giovane Charlotte
La trama si concentrerà su più di un adulto nell'universo Bridgerton, è stato confermato che lo show conterrà anche dettagli sulle vite di Violet Bridgerton (interpretata da Ruth Gemmell) e Lady Danbury (Adjoa Andoh). Dettagli sul casting per i ruoli della giovane Charlotte, della giovane Violet e della giovane Lady Danbury non sono ancora stati rilasciati.
La Rhimes non lavorerà da sola a questo progetto
La Rhimes ha avuto il ruolo di produttore per Bridgerton, che è stato scritto dal creatore della serie Chris Van Dusen e dal suo team di sceneggiatori. Ma la Rhimes si occuperà della scrittura dello show e sarà anche produttrice esecutiva con Betsy Beers e Tom Verica. Inoltre ha le mani su un sacco di progetti ultimamente, quindi è piuttosto interessante che si stia occupando di questo in particolare.
La storia della regina Charlotte non sarà tutta nuova
La regina Charlotte è stata una vera monarca, anche se non compare nei libri originali di Julia Quinn. È stata introdotta come personaggio nella serie Netflix, questo dà alla Rhimes la possibilità di portare la sua storia dove vuole. Si dice che si concentrerà anche sulle sue storie d'amore e sulle cose che ha fatto prima di sposare (l'altrettanto reale) Re Giorgio III.
Ormai sappiamo dell'approccio del casting colorblind per Bridgerton, ma alcuni storici credono che la regina Charlotte fosse multietnica. Questa idea potrebbe anche dare alla Rhimes lo spazio per esplorare alcuni temi razziali in relazione alla storia della monarca.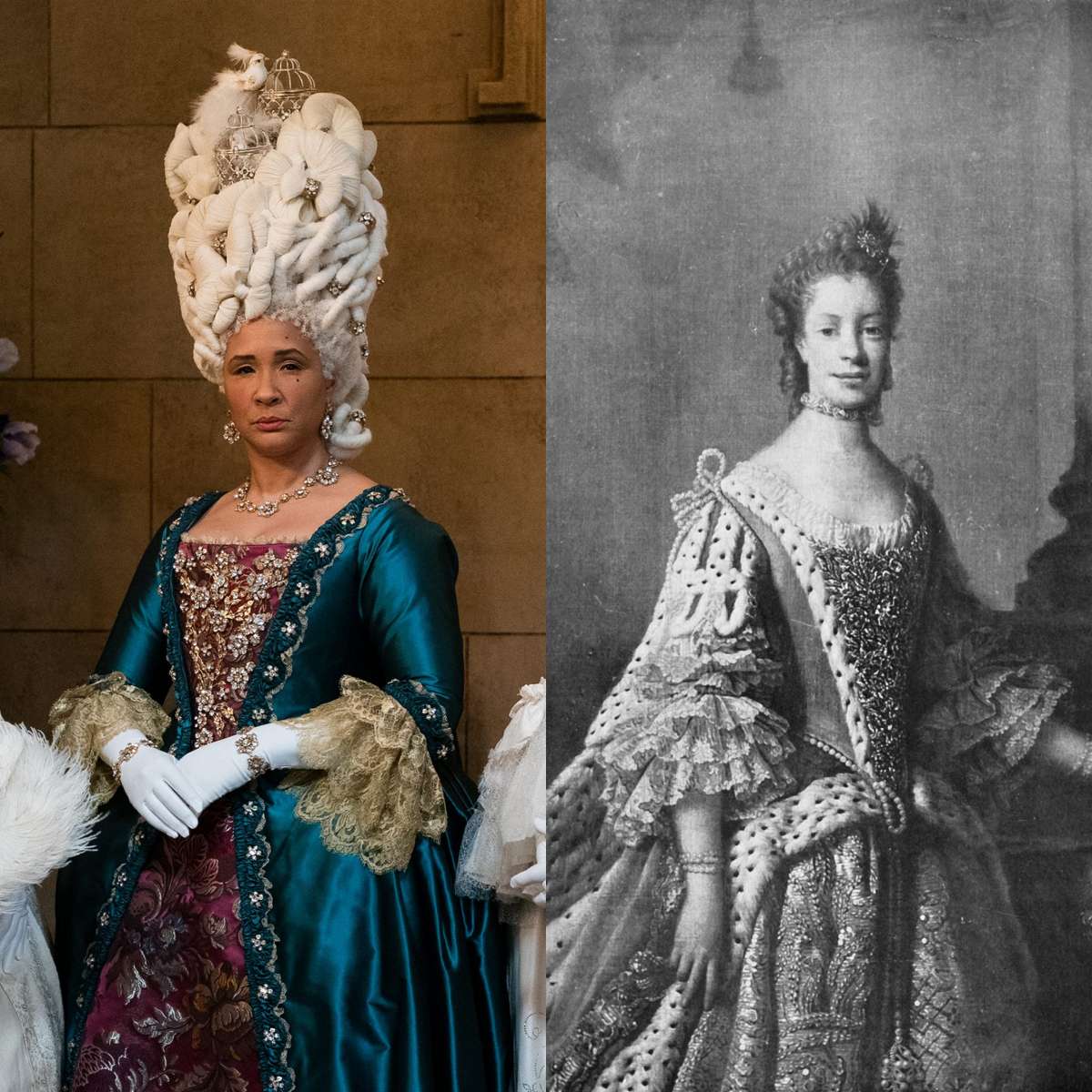 Quando esce la miniserie sulla regina Charlotte
Non c'è ancora una data di uscita fissata per questa serie, ma Netflix ha già in programma le stagioni 2, 3 e 4. A seconda di come Netflix vorrà distribuire i suoi prodotti, questa serie potrebbe arrivare in qualsiasi momento, ma quando si tratta delle loro serie di successo, tendono a tirare fuori quello che nascondono nel cilindro il prima possibile. Comunque visto che non si hanno ancora informazioni sulle riprese o altro è molto probabile che dovremo aspettare ancora un bel po', solo santa Shonda ci saprà dire di più.