Sembrerebbe che in The Crown 5 mostrerà la famigerata intervista della principessa Diana alla BBC con il giornalista Martin Bashir. La quinta stagione del dramma storico è attualmente in sviluppo ed è pensata per coprire gli anni '90, un decennio che ha definito la moderna famiglia reale britannica. The Crown di Netflix ha finora coperto il periodo che va dall'incoronazione della regina Elisabetta nel 1953 fino al turbolento matrimonio di Carlo e Diana negli anni '80. La quinta stagione è destinata a scuotere il cast per la seconda volta, con tutti i personaggi principali verranno sostituiti per seguire il corso del tempo e l'età che avanza. Elizabeth Debicki di Tenet interpreterà Diana nei nuovi episodi, prendendo il posto di Emma Corrin, dopo che la giovane attrice ha vinto un Emmy per il ruolo della principessa del Galles nella quarta stagione di The Crown.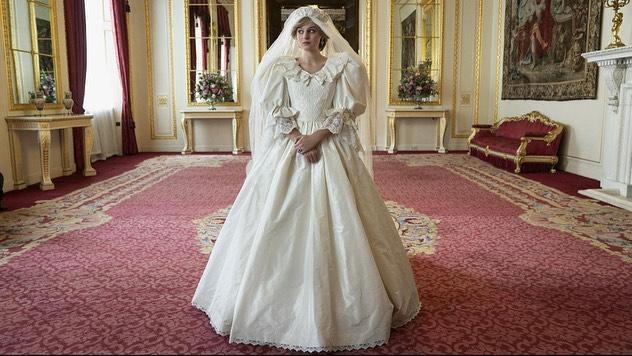 La prossima stagione, The Crown 5 è destinata a raccontare la famigerata intervista di Panorama del 1995, il programma della BBC ha visto la principessa Diana aprirsi per parlare a ruota libera sulla sua battaglia per la salute mentale e sui suoi problemi matrimoniali, compresa la famigerata relazione tra il principe Carlo e Camilla Parker Bowles. Secondo i resoconti, lo show potrebbe mostrare l'evento per un intero episodio, dato che The Crown è noto per la sua tendenza a spostare l'attenzione sui momenti più importanti della storia reale.
Recentemente, la controversa intervista ha colpito di nuovo i titoli dei giornali sia nel Regno Unito che in tutto il mondo, con un'inchiesta legale che ha scoperto che il giornalista della BBC Bashir ha ingannato la principessa, compresa la falsificazione di documenti, al fine di farle rivelare dei segreti. La famiglia di Diana, compreso il principe Harry, ha condannato l'intervista e la sua eredità. La conversazione è vista come un momento di definizione degli ultimi anni della Principessa del popolo prima della sua tragica morte nel 1997. Mentre Netflix deve ancora confermare se lo show conterrà l'evento, è improbabile che venga trascurato. I fan della serie possono aspettarsi presto maggiori dettagli su The Crown 5, così come alcuni sguardi sull'inquietante ritratto della defunta reale da parte di Debicki.