La morale è la seguente: se non volete scatenare un'epidemia zombie, non praticate sesso orale mentre siete alla guida. Sì perché, sembrerà assurdo, ma è proprio così che inizia il tutto. Siate sempre prudenti alla guida ed evitate le distrazioni e, se siete proprio presi dagli spiriti bollenti, fermatevi a un motel. In aggiunta a ciò, non semplici zombie, ma zombie che sono anche intelligenti e organizzati, semplicemente fantastico.
Army of the Dead è una pellicola prodotta da Netflix e diretta da Zach Snyder. Inizialmente il progetto, cominciato nel 2007, doveva essere una co-produzione tra Universal Picture e Warner Bros. ma nel 2019 il colosso delle piattaforme streaming ne acquisì i diritti e passò la regia a Snyder. Uscito nel 2021 su Netflix, il film vede la presenza di Dave Bautista, Tig Notaro, Omari Hardwick, Ana de la Reguera e altri attori.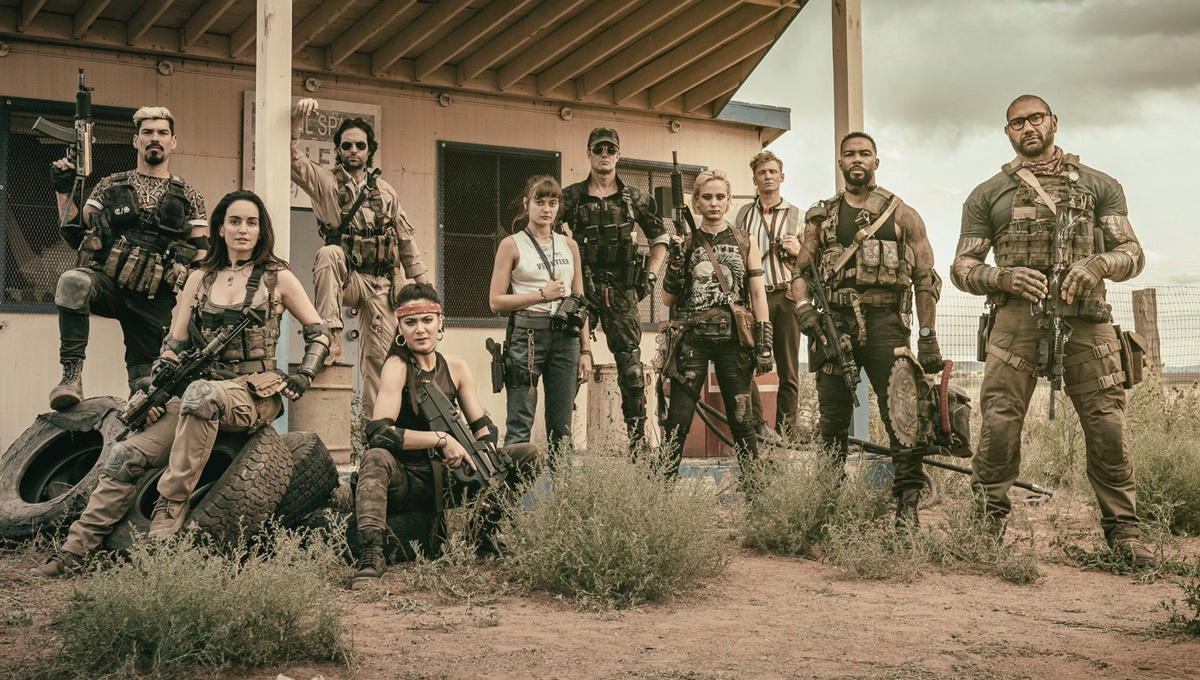 A causa di un'incidente stradale tra una giovane coppia di sposini e un convoglio militare proveniente dall'Area 51, riesce a fuggire una creatura umanoide che uccide e successivamente infetta i soldati. Durante l'intro iniziale, si riesce a capire che Las Vegas è stata assediata da orde di zombie e che ora, circondata da una cinta muraria costituita da container, l'intera zona circostante è stata evacuata.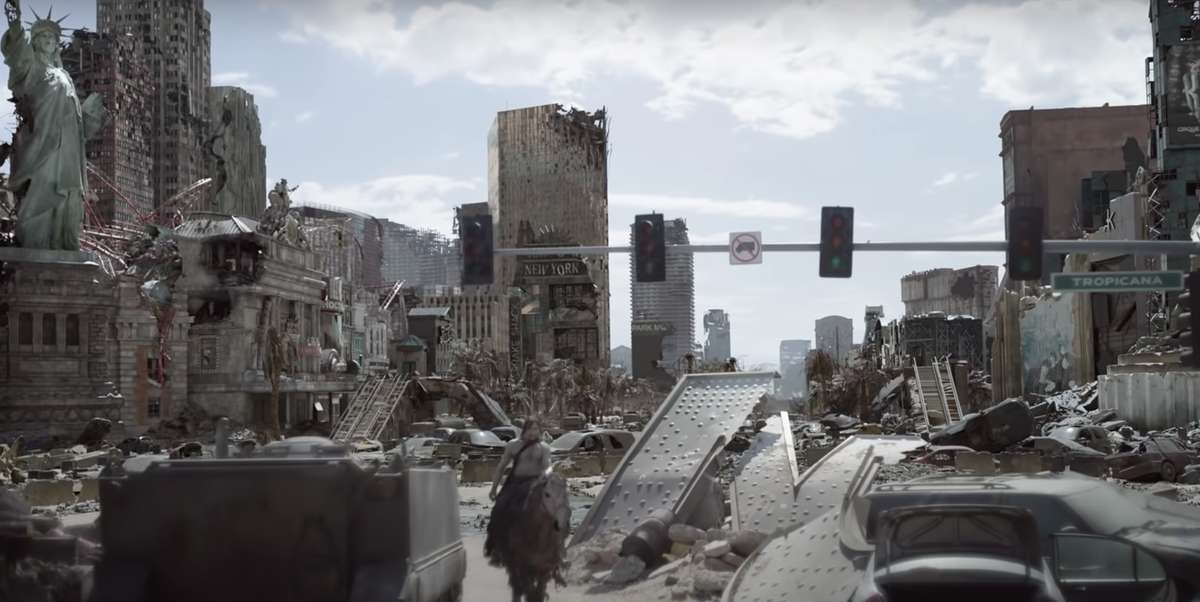 Scott Ward (Dave Bautista), un'allora soldato impiegato per l'evacuazione della città, lavora in una hamburgeria ma riceve una proposta dal proprietario di un casinò, Bly Tanaka (Hiroyuki Sanada): formare una squadra di mercenari e recuperare 200 milioni di dollari nel caveau di uno dei casinò prima che l'intera Las Vegas venga rasa al suolo da una testata nucleare. Ward, contattati i suoi vecchi compagni, Maria Cruz (Ana de la Reguera), Vanderohe (Omari Hardwick) e l'elicotterista Marianne Peters (Tig Notaro), mette su una squadra composta da uno youtuber popolare per l'uccidere gli zombie senza alcuna esitazione, da un fanatico delle cassaforti, da una guida e completata da sua figlia, Kate Ward (Ella Purnell).
Inutile crearsi delle aspettative sui personaggi, tanto sappiamo già come vanno a finire le cose in questo genere di film (George R. R. Martin approves). La trama non spiega il salto temporale dopo l'evacuazione di Las Vegas, sarebbe stato utile capire in quanto tempo sia stata effettivamente infettata l'intera città, ma vabbè, è pur sempre un'apocalisse zombie.
A differenza degli altri film, questa epidemia ha colpito ed è rimasta solo e soltanto a Las Vegas. Infatti, la creatura di cui si parla a inizio recensione, potrebbe essere qualche arma top secret o un soldato geneticamente modificato, proprio perché è dotato d'intelligenza e, colpo di scena signori e signore, anche in grado di provare emozioni. Tralasciando quest'ultima caratteristica, decisamente trash per una pellicola su un'apocalisse zombie, il re zombie, dopo avere conquistato Las Vegas, ne fa il suo regno assieme alla sua regina.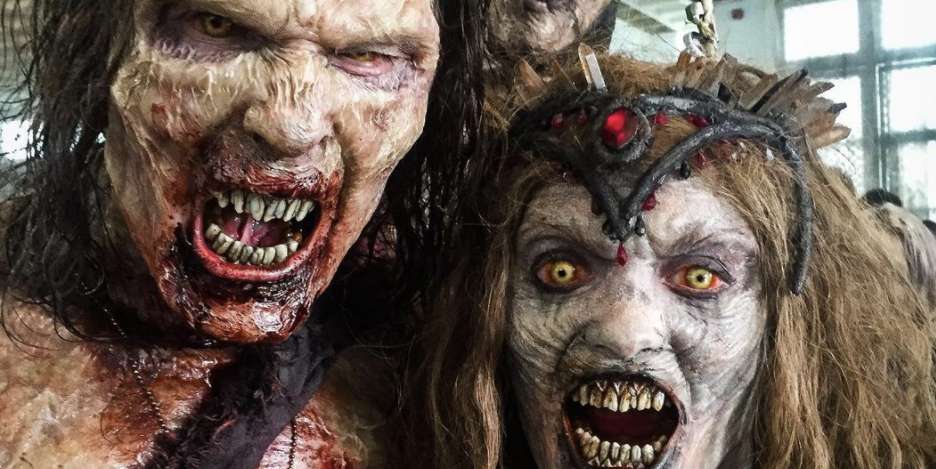 Sembra che coloro che vengano infettati direttamente da lui, solite modalità: morso ricevuto oppure ferita infettata, siano degli zombie in grado di mantenere una sorta di intelligenza e di organizzazione. Conosciuti come "Alpha", si differenziano dalla loro controparte priva d'intelligenza, gli "Scrambler", anche per un incremento delle prestazioni fisiche: più agili e più forti. Interessante il fatto che vige una gerarchia all'interno della città, con delle regole e degli "scambi" da rispettare. Tuttavia, l'avere reso dei non-morti esseri in grado di provare delle emozioni non convince troppo come idea.
In conclusione, tanto splatter, tante esplosioni e tante scene strappa lacrime. Vi consiglio di volgere la vostra attenzione ad altre pellicole, magari più adatte a essere categorizzate nel genere "apocalisse zombie".
Vi lascio anche il link a un nostro articolo che fornisce informazioni sulla produzione della serie animata prequel del film, Army of the Dead: Lost Vegas, vediamo se saranno in grado di alzare l'asticella.