Una nuova immagine è stata rilasciata per la prossima serie di Star Wars The Book of Boba Fett. Ambientato dopo gli eventi di The Mandalorian 2, sembra che il nostro cacciatore di taglie preferito sia stato promosso a boss del crimine.
La serie è impostata per descrivere l'incursione di Boba Fett nel crimine organizzato come nuovo capo del sindacato del crimine galattico di Jabba dopo aver ucciso Bib Fortuna, che era destinato ad ereditare il trono. Di conseguenza, Boba Fett deve trovare un modo per mettere tutto a posto. Lo show è stato creato da Jon Favreau e Dave Filoni, e sarà diretto da Robert Rodriguez.
"Anche se Boba Fett è un cacciatore di taglie molto esperto, non ha esperienza nella gestione di un sindacato criminale o nella gestione delle forze", ha detto Favreau, "Normalmente non è un novellino. È un esperto come lo vediamo nella maggior parte dei settori. Ma in questo caso, sta cercando di passare ad un'altra posizione".
Il trailer e le nuove immagini mostrano quanto sarà difficile questa nuova posizione per lui, dato che il filmato mostra Boba Fett che schiaccia teschi sotto il suo stivale mentre cerca di "governare con rispetto". Questo piccolo momento di azione è solo l'inizio secondo Rodriguez, che promette molti altri momenti di questo tipo per i fan di Boba Fett.
"Vedremo molto di più del suo vero carattere in questa stagione", ha detto Rodriguez, mentre veniva visto brandire delle armi pesanti in uno scatto dietro le quinte. "E lo vedrete sicuramente diventare 'barbaro'".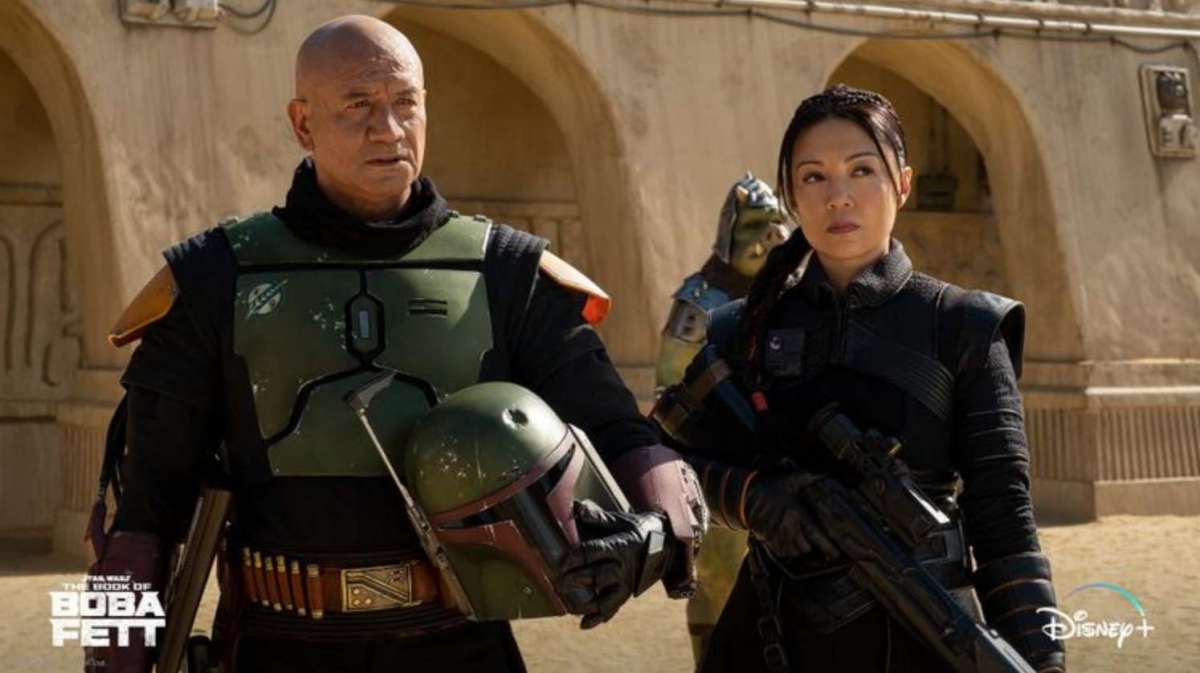 L'avventura di Boba Fett è appena iniziata e, ora che è diventato il Padrino dello Spazio, questa nuova puntata della sua storia è destinata a diventare molto più interessante sia per i fan che per i nuovi arrivati. The Book of Boba Fett debutta su Disney+ il 29 dicembre.