È raccapricciante e inquietante, misteriosa e spettrale e ora Mercoledì Addams è tornata per il suo show a lei tutto dedicato su Netflix. Mercoledì, questo il titolo ufficiale della serie, è diretto da niente meno che Tim Burton e interpretato dall'attrice di YOU Jenna Ortega nel ruolo principale, mentre Catherine Zeta-Jones e Luis Guzmán interpretano i suoi famosi genitori, Gomez e Morticia Addams. Altri attori famosi includono Gwendoline Christie e Thora Birch. La serie comedy drama in otto parti mostrerà l'iconico personaggio de La famiglia Addams sotto una luce completamente nuova.
Mercoledì su Netflix approfondisce la vita della protagonista come studente alla Nevermore Academy nella piccola città di Jericho, dove ha sia amici che nemici! Deve navigare tra nuove e molto intricate relazioni, padroneggiare la sua emergente abilità psichica e contrastare una mostruosa serie di omicidi che ha terrorizzato la scuola locale. E se questo non fosse abbastanza da affrontare, Mercoledì dovrà anche risolvere il mistero soprannaturale che ha coinvolto i suoi genitori 25 anni fa. Ecco tutto quello che dovete sapere sulla serie Mercoledì su Netflix.
Data di uscita di Mercoledì
Non c'è ancora una data di uscita per la serie in otto parti perché non è ancora in produzione. Pensiamo che potrebbe arrivare nel 2022, magari per Halloween forse? Ovviamente aggiorneremo l'articolo con tutte le informazioni non appena ne avremo, quindi ricordati di salvare l'articolo e di attivare le notifiche.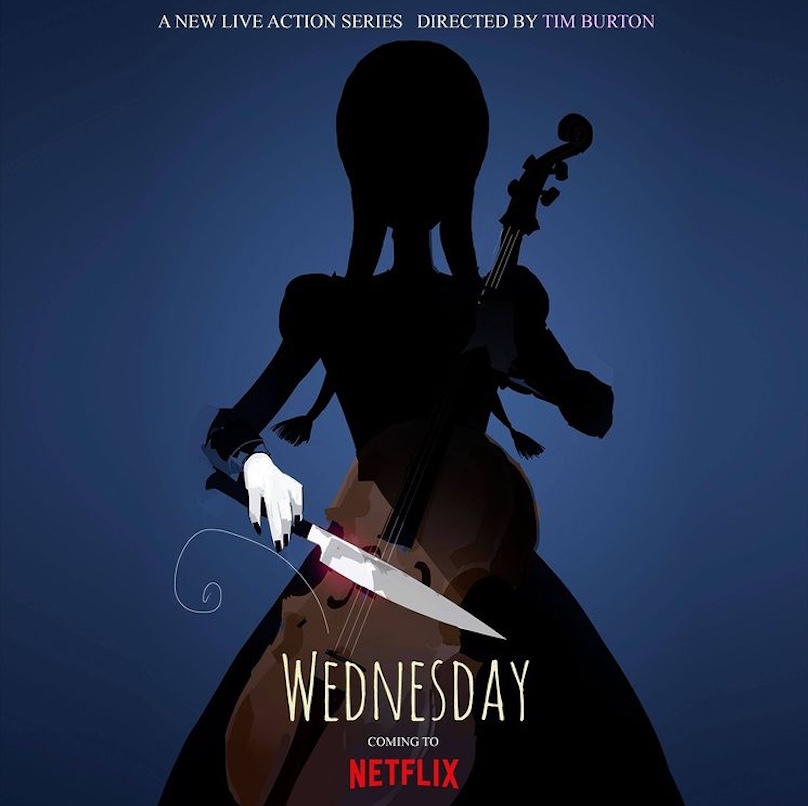 C'è un trailer?
Purtroppo non c'è un trailer da guardare perché la produzione deve ancora iniziare, ma non vediamo l'ora di vedere se Mercoledì indosserà qualcosa di diverso dal suo solito abito nero.
Il cast di Mercoledì su Netflix – tutto su Jenny Ortega
Netflix ha già condiviso sui social media una foto di Jenna Ortega emozionata e ha scritto: "Nuovo capitolo. Spero di poter rendere giustizia a Mercoledì Addams".
Visualizza questo post su Instagram
Jenna è meglio conosciuta per il suo ruolo di Ellie Alves nella seconda stagione del thriller psicologico di Netflix YOU. Ellie era un'adolescente esperta di tecnologia nella serie, che vede come protagonista Penn Badgley nel ruolo dell'ossessivo serial killer e commesso di libreria Joe Goldberg.
Jenna aveva interpretato una giovane Jane nello show cult Jane The Virgin e ha avuto un ruolo di primo piano nella serie del 2015 Richie Rich, interpretando Darcy, la migliore amica cercatrice d'oro di Richie. Ha continuato ad interpretare Harley Diaz in Stuck In The Middle ed è stata nel film horror The Babysitter: Killer Queen e in Yes Day, uscito a marzo.
Il resto del cast tra cui Luis Guzmán e Catherine Zeta-Jones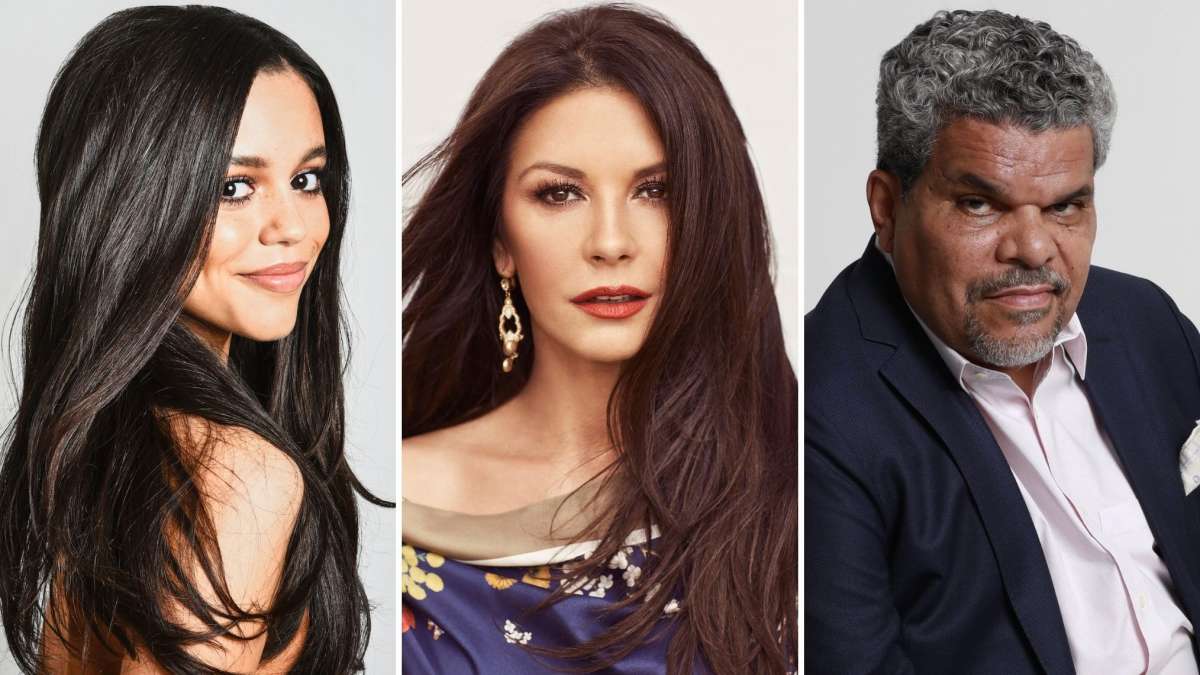 Luis Guzmán interpreterà il padre di Mercoledì, Gomez Addams. Luis è meglio conosciuto per le sue apparizioni nei film Traffic, Code Black, Boogie Nights, Magnolia e How to Make It in America.
Catherine Zeta-Jones interpreta la madre di Mercoledì, Morticia Addams. Catherine è diventata famosa per la serie britannica The Darling Buds of May prima di andare a farsi un nome a Hollywood per film come La maschera di Zorro, Entrapment e Chicago per cui ha vinto un Academy Award nel 2002. Speriamo anche che il cugino super arruffato Itt possa fare un'apparizione.
Tra le altre star troviamo Gwendoline Christie che ovviamente conosciamo per il ruolo di Brienne of Tarth in Game Of Thrones, che interpreta Larissa Weems, preside della scuola soprannaturale Nevermore Academy, nutre da tempo rancore verso la sua ex compagna di classe Morticia Addams.
Isaac Ordonez può essere visto come il fratello di Mercoledì, Pugsley Addams, mentre Victor Dorobantu è il famoso peloso e occhialuto Thing e George Burcea interpreta il servo troppo alto della famiglia, Lurch.
Thora Birch (The Walking Dead) interpreta Tamara Novak, un membro dello staff della Nevermore Academy che si occupa di lezioni di botanica, è anche la "tutrice del dormitorio" di Mercoledì. La star di Mank, Jamie McShane, interpreta lo sceriffo Donovan Galpin, che ha sempre avuto un problema con la Nevermore Academy e una lunga vendetta contro l'ex studente Gomez Addams. Hunter Doohan, famoso per Your Honor, interpreta il figlio dello sceriffo, Tyler Galpin, un locale che diventa buon amico di Mercoledì Addams. Tyler ha un rapporto travagliato con suo padre.
La terapista locale di Jericho è la dottoressa Valerie Kinbott, interpretata da Riki Lindhome (Cena con delitto – Knives Out). Ha un interesse particolare per la sua nuova pazienta Mercoledì Addams.
Per quanto riguarda gli studenti della Nevermore Academy, Joy Sunday (Dear White People) interpreta la popolare studentessa Bianca Barclay che proviene da una lunga stirpe di sirene con un ipnotico potere di persuasione. Percy Hynes White (The Gifted) è il carismatico e soprannaturalmente artistico studente Xavier Thorpe, che proviene da una famiglia ricca grazie al suo famoso padre sensitivo. Georgie Farmer (Treadstone) è Ajax Petropolus, un timido e impacciato studente della Nevermore Academy.
Moosa Mostafa di Nativity Rocks! interpreta l'eccentrico studente Eugene Otinger che è presidente del club di apicoltura della scuola. Emma Myers (Girl in the Basement) interpreta Enid Sinclair, la californiana compagna di stanza di Mercoledì alla Nevermore Academy che proviene da un branco di lupi mannari di San Francisco. Naomi J. Ogawa (Skylines) interpreta la vampira Yoko Tanaka, una dei ragazzi fighi della Nevermore Academy.
Dov'è ambientato Mercoledì su Netflix
Netflix ha annunciato che la Nevermore Academy, un collegio molto particolare, è ambientato nel profondo New England.
Il regista Tim Burton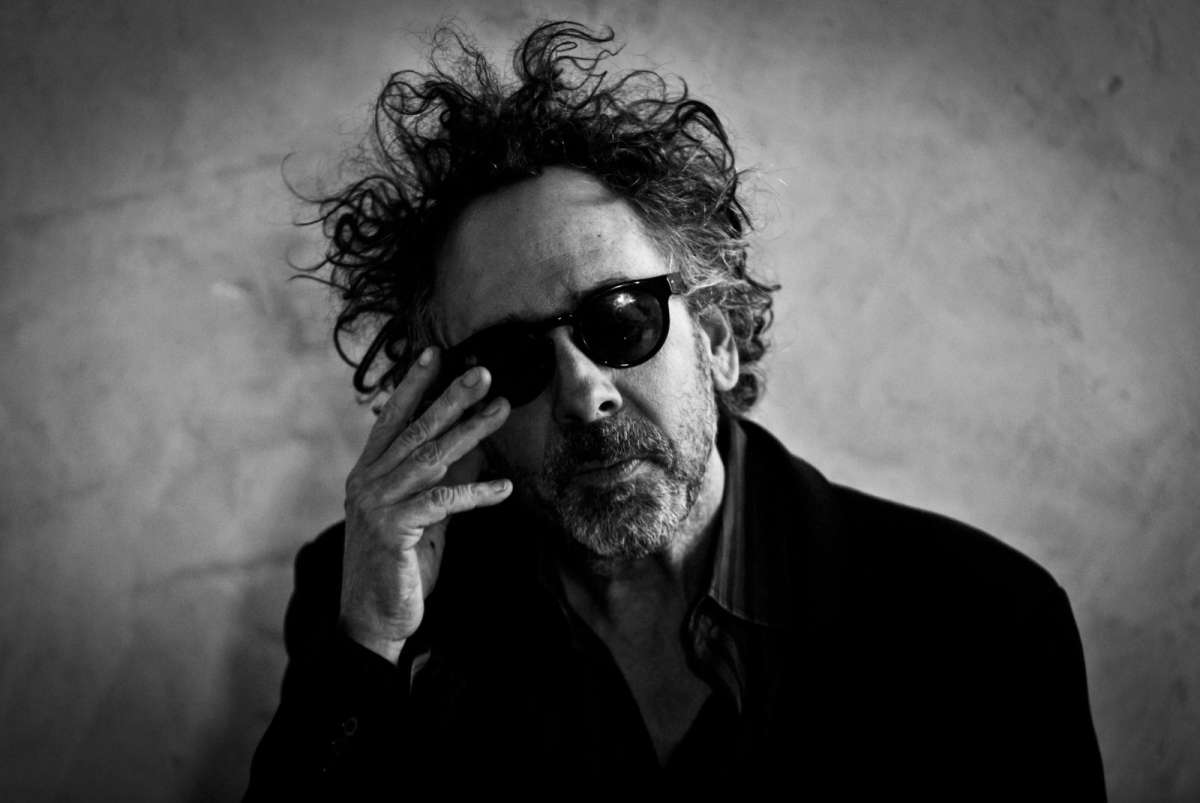 Anche se il regista Tim Burton è un nome familiare quando si tratta di film, questa è la sua prima incursione registica in televisione. Tuttavia, è più che abituato a trattare con materiale oscuro avendo diretto Batman (1989) Edward mani di forbice (1990), The Nightmare Before Christmas (1993), La sposa cadavere (2005) e Alice attraverso lo specchio nel 2016. Ha anche diretto Sleepy Hollow e La fabbrica di cioccolato del 2005 con Johnny Depp, non non parlare del capolavoro degli anni '80 Beetlejuice fino ad arrivare al recentissimo Miss Peregrine – La casa dei ragazzi speciali.
Per saperne di più sulla serie TV La Famiglia Addams e altri adattamenti televisivi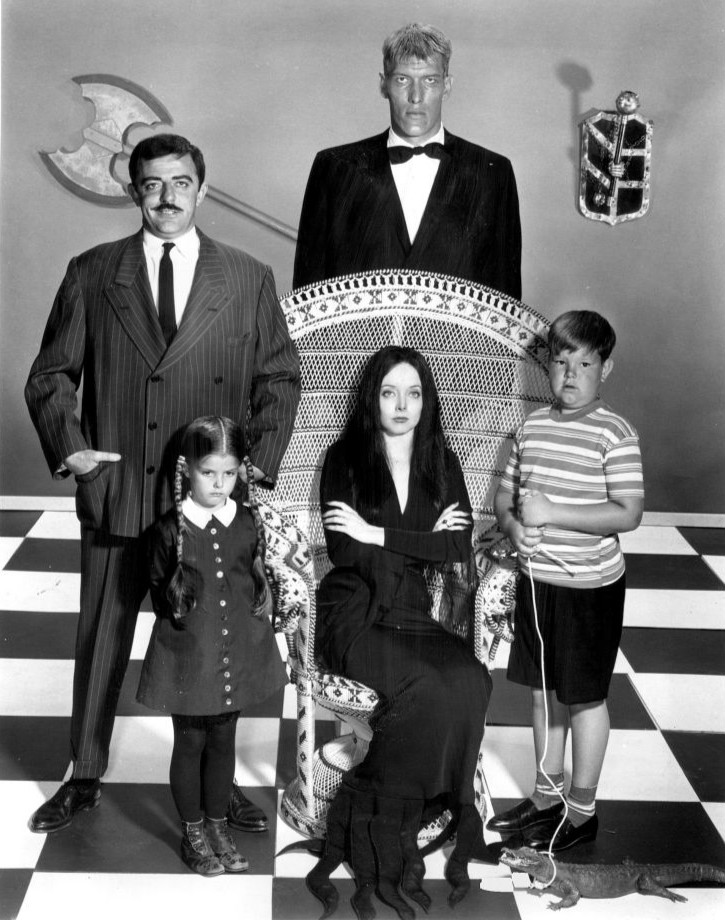 Tutto è iniziato come una striscia a fumetti, disegnata dall'illustratore Charles Addams, la famiglia fu portata in vita per la prima volta sullo schermo in una sitcom The Addams Family che andò in onda dal 1964 al 1966. La protagonista Lisa Loring interpretava Mercoledì insieme a Carolyn Jones, John Astin e Jackie Coogan. Dopo lo show del 1960, due serie animate con la stravagante famiglia sono andate in onda nel 1973 e nel 1992. La serie live-action The New Addams Family è andata in onda dal 1998 al 2001, con Glenn Taranto ed Ellie Harvie. C'è stato anche un musical di Broadway e West End dello show nel 2010.
Coloro che hanno interpretato Mercoledì in passato…
Lisa Loring ha dato vita per la prima volta a Mercoledì come una bambina di sei anni nella serie originale del 1960. Cindy Henderson l'ha interpretata nell'adattamento del 1970, mentre Christina Ricci ha reso il personaggio ossessionato dalla morte un fenomeno nel film del 1991.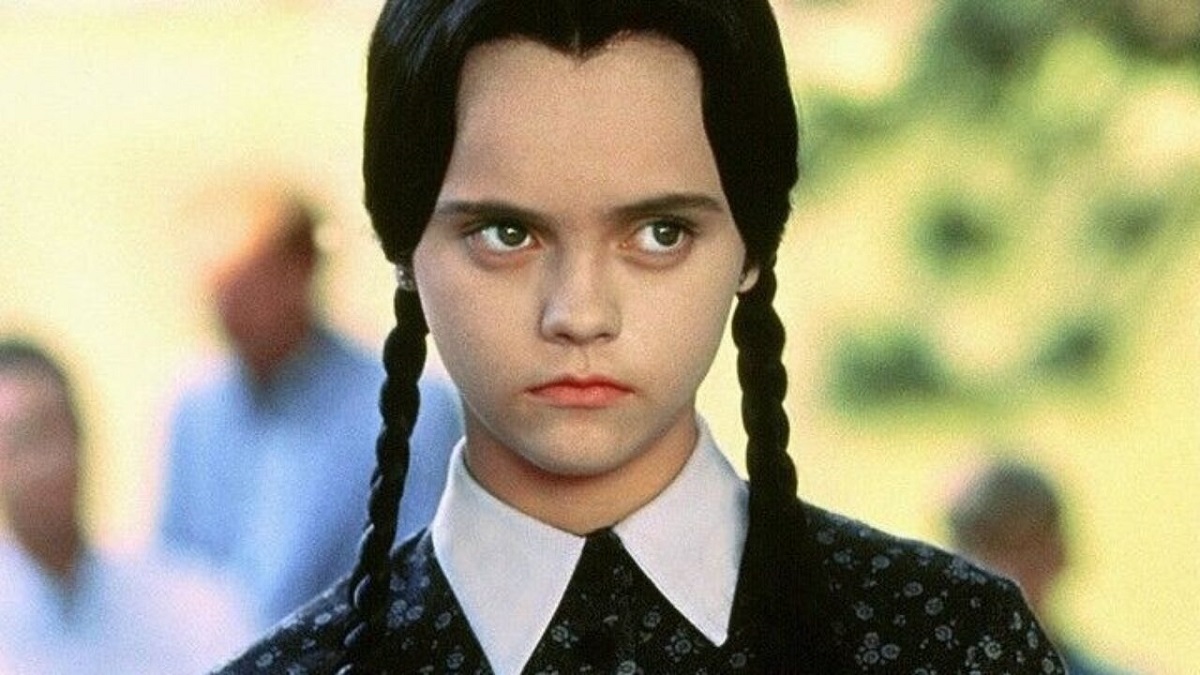 I film della Famiglia Addams
L'inquietante squadra è arrivata sul grande schermo nel 1991 con il film La famiglia Addams, con Anjelica Huston nel ruolo di Morticia, Raul Julia nel ruolo del marito innamorato Gomez e Christopher Lloyd come zio Fester. Il sequel Addams Family Values uscì due anni dopo.