Com'è sposarsi con il Dr. Shaun Murphy (Freddie Highmore)? Beh, Lea (Paige Spara) ha molti pensieri al riguardo, come rivela il trailer del primo episodio della stagione 5 di The Good Doctor. La serie drammatica segue un chirurgo con lo spettro autistico che lavora al San Jose St. Bonaventure Hospital, e tornerà sulla ABC il prossimo lunedì 27 settembre. E in Italia quando?
Nel trailer Lea passa attraverso un intero corso di eventi nel loro grande giorno prima di rendersi conto che qualcosa non va. Entra quindi in piena modalità wedding-planner mentre Shaun continua a sparare osservazioni imbarazzanti alle persone che cercano di dare consigli sul matrimonio. All'ospedale, nel frattempo, arriva un caso scioccante: una donna incinta prende misure drastiche per non avere il suo bambino.
The Good Doctor è stato creato da David Shore, che lo ha adattato da una serie televisiva sudcoreana. Shore non è estraneo agli show medici di lunga durata: è stato anche il creatore del vincitore di Emmy House, M.D. Il cast di The Good Doctor comprende anche Fiona Gubelmann, Will Yun Lee, Christina Chang, Hill Harper, Richard Schiff, Bria Henderson, Noah Galvin e Osvaldo Benavides.
Ecco la sinossi ufficiale del primo episodio della stagione, intitolato "New Beginnings":
Nella prima puntata di "The Good Doctor" della ABC, l'imminente festa di fidanzamento di Shaun e Lea mette tutti in uno stato d'animo festoso dopo il ritorno dal Guatemala. Nel frattempo, una giovane madre single scopre che suo figlio potrebbe aver contratto il cancro da una fonte inaspettata e Mateo scopre se i suoi precedenti problemi in America saranno risolti.
La quarta stagione si è conclusa con il successo della missione chirurgica in Guatemala. A Claire è stato offerto un lavoro sul posto, che ha deciso di accettare; Audrey ha confessato di soffrire di PTSD e si è aperta ad una nuova relazione; Leah ha scelto di restare a San José e ha chiesto a Shaun di sposarla, proposta che Murphy ha accettato con entusiasmo; infine, Morgan e Park finalmente si sono trovati sulla stessa lunghezza d'onda e si sono reciprocamente confessati amore.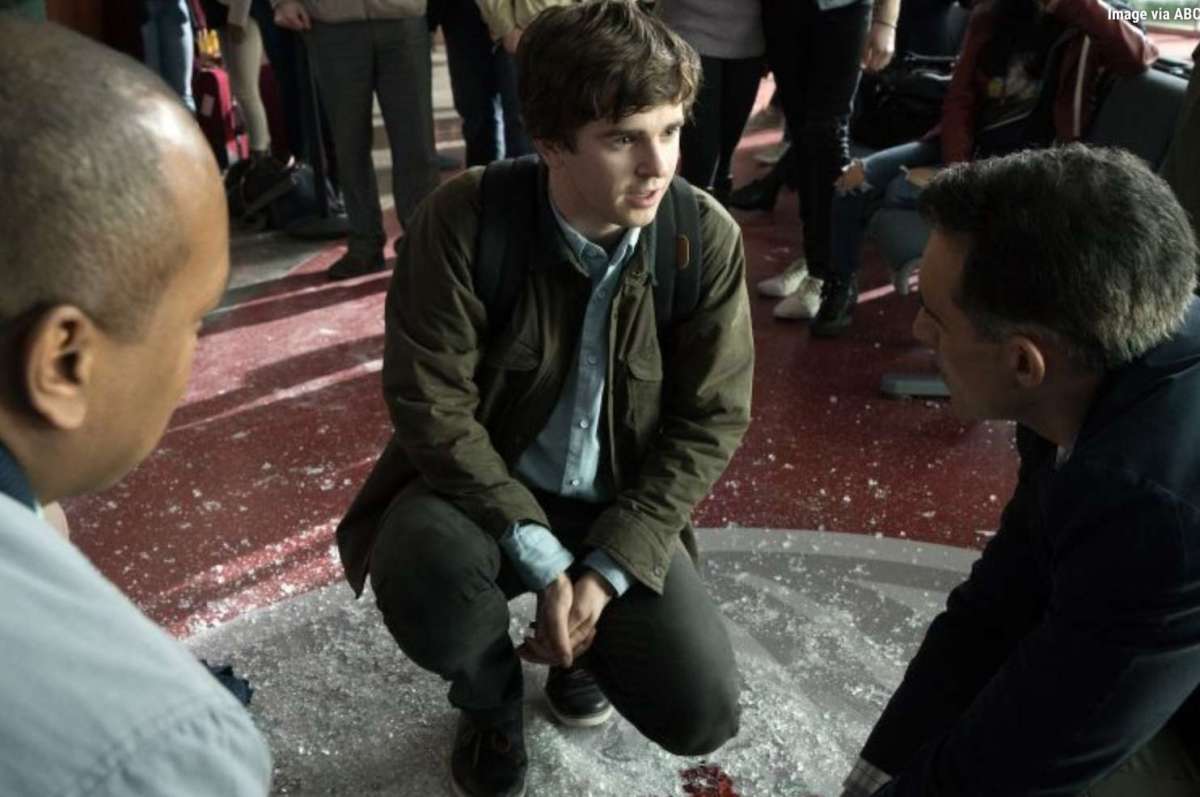 Quando arriva The Good Doctor 5 in Italia?
La ABC ha annunciato la data di uscita di The Good Doctor 5 a metà luglio. Il debutto è stato fissato al 27 settembre 2021, in occasione degli Upfronts, evento durante il quale i vari network presentano il proprio palinsesto per la stagione successiva, la rete aveva rivelato che il quinto capitolo avrebbe debuttato in autunno, come è stato anche per le stagioni precedenti. Ma quando potremo vederla anche in Italia? Sappiamo per certo che Rai2 trasmetterà la serie in prima visione assoluta, adesso che la ABC ha annunciato il debutto ufficiale possiamo iniziare a fare dei calcoli. Essendo diventato un prodotto di punta della programmazione della seconda rete rai, ci si aspetta che The Good Doctor torni rispettando le uscite precedenti, sia la terza che la quarta stagione hanno esordito, rispettivamente, a febbraio 2020 e a gennaio 2021.
Tenendo presente queste informazioni possiamo ipotizzare che con buona probabilità arrivi sugli schermi nei primi mesi del 2022, in modo che Rai2 abbia accumulato abbastanza episodi da poterli trasmettere nel giro di poche settimane. Inoltre, come è accaduto per le altre stagioni, anche questa verrà suddivisa in due parti, con la seconda metà in onda tra settembre e ottobre 2022.
Per quanto riguarda le altre piattaforme, Rai 2 si occuperà anche della messa in onda in streaming sul sito RaiPlay per almeno sette giorni dopo l'uscita in TV. Le prime tre stagioni sono disponibili su Prime Video, su Netflix e da poco anche su TIMVision.
Per adesso quindi non abbiamo informazioni ufficiali per il rilascio su Netflix o Amazon nemmeno della quarta stagione, quindi ci vorrà del tempo per la quinta, se volete sapere tutto quello che sappiamo potete trovare le informazioni in questo articolo. Invece parlando di Fox, se deterrà ancora i diritti di seconda finestra, una volta conclusa la stagione su Rai2, gli episodi potrebbero arrivare anche su pay-tv di Disney.
Il numero degli episodi e i titoli
Per adesso non si ha la conferma precisa di quanti episodi ci saranno nela quinta stagione episodi di The Good Doctor, possiamo però ipotizzare che rimanga sulla stessa linea delle stagioni precedenti che oscillano tra i 18 e i 20, ciascuno sempre della durata di circa 45 minuti, quindi è molto probabile che il numero resti tra queste cifre. Ecco, intanto, i primi titoli resi noti:
The Good Doctor 5×01 streaming: New Beginnings
The Good Doctor 5×02 streaming: Piece of Cake
The Good Doctor 5×03 streaming: Measure of Intelligence
The Good Doctor 5×04 streaming: Rationality
The Good Doctor 5×05 streaming: Crazytown
The Good Doctor 5×06 streaming: One Heart
The Good Doctor 5×07 streaming: Expired
The Good Doctor 5×08 streaming: IN AGGIORNAMENTO
Il trailer della quinta stagione
Abbiamo sia un promo che il trailer ufficiale della quanta stagione, ovviamente se siete ancora rimasti fermi alla quarta magari è meglio aspettare un attimo prima di fare play, se invece siete impavidi e non avete paura degli spoiler potete cominciare a dare una sbirciatina.
Se volete sapere tutto sulla quinta stagione ricordatevi di salvare l'articolo e di attivare le notifiche.