È ufficiale! Le riprese della seconda stagione di Bridgerton, il romance period drama di successo di Netflix, si sono finalmente concluse. L'annuncio è stato fatto con un tweet dal creatore della serie e showrunner Chris Van Dusen durante il fine settimana.
Van Dusen ha postato una foto di se stesso con le star di Bridgerton 2 Jonathan Bailey e Simone Ashley (Sex Education), con la didascalia che recita:
"La seconda stagione è finita! Sono così orgoglioso di questo cast e della troupe che hanno portato il loro A-games al lavoro ogni giorno in questo anno molto impegnativo. Oltre a questi due in questa foto con me. Le parole non sono sufficienti. In arrivo nel 2022".
That's a wrap on Season Two! So proud of this cast and crew who brought their A-games to work each and every day in this very challenging year. And these two in this photo with me right here. Words are not enough. Coming in 🔥🔥 in 2022. 🎩🐝🎬 #Bridgerton #SeasonTwo #BuckleUp pic.twitter.com/SP8IKXxOJh

— Chris Van Dusen (@chrisvandusen) November 20, 2021
Bridgerton, basato su una serie di romanzi con lo stesso nome di Julia Quinn, segue proprio i Bridgerton, una famiglia di aristocratici nell'era Regency di Londra. Mentre la prima stagione dello show si è concentrata su Daphne Bridgerton, interpretata da Phoebe Dynevor, e Simon, Duca di Hastings, interpretato da Regé-Jean Page, la seconda stagione è destinata a cambiare protagonisti, e seguirà la storia d'amore tra Anthony Bridgerton (Bailey) e Kate Sharma, interpretata dal nuovo membro del cast Ashley.
Bridgerton è diventato uno show di successo da quando la prima stagione è uscita su Netflix nel dicembre 2020. A gennaio 2021, Bridgerton 2 era già stata approvata da Netflix, con una programmazione già confermata per le stagioni 3 e 4, e una serie spin-off prequel sulla regina Charlotte annunciata nello stesso anno. Bridgerton è prodotta dalla casa di produzione Shondaland di Shonda Rhimes ed è la prima nuova serie della compagnia da quando ha firmato un accordo con Netflix dopo 15 anni con gli ABC Studios.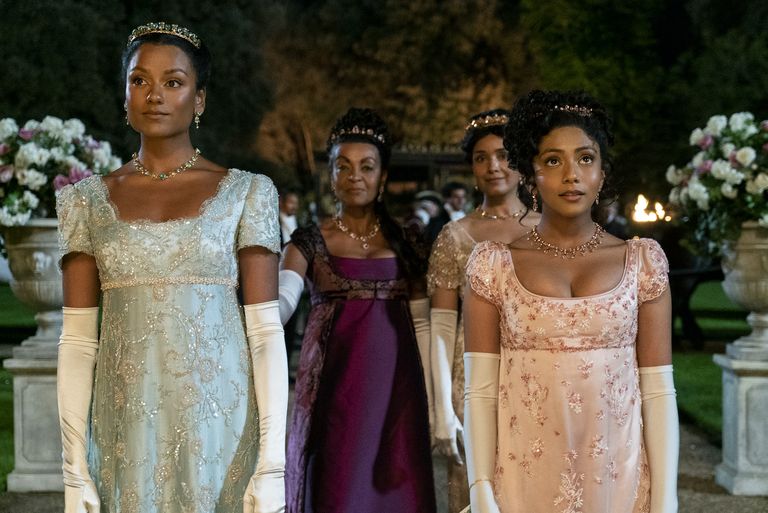 Non è stata ancora annunciata una data di uscita ufficiale per la seconda stagione di Bridgerton, ma ci si aspetta di vederla in anteprima nel 2022. Nel frattempo, è possibile recuperare le avventure dei fratelli Bridgerton con la Stagione 1 attualmente in streaming su Netflix.