Avengers 5 sembra ormai garantito, visto che i precedenti film degli Avengers sono stati tra i più grandi film di tutti i tempi e dal grande annuncio della Fase 4 della Marvel al Comic-Con del 2019, un film team-up ha fatto notare la sua assenza. Da allora – nonostante un gran numero di cambiamenti di programmazione, di film e spettacoli successivi confermati e rilasciati – non si è parlato di un Avengers 5.
Qualunque forma prenda Avengers 5, è improbabile che presenti molti degli Avengers originali, visti gli eventi di Endgame. Naturalmente, questo non significa che non possiamo aspettarci di vedere una nuova squadra combattere un nuovo cattivo in un altro film, anzi è molto probabile che accada, data l'accoglienza ai crossover e ai team-up in generale. Tuttavia, potrebbe non arrivare tra poco. Quando a Kevin Feige è stato chiesto della possibilità di un quinto film team-up ha detto: "Penso proprio di sì. Probabilmente dovrei dire di sì, ad un certo punto". Solo non nella Fase 4! A questo punto mettiamo insieme i pezzi ed ecco tutto quello che sappiamo finora su Avengers 5.
Quando possiamo aspettarci di vedere Avengers 5?
Come detto prima, non c'è una data di uscita confermata per un nuovo film degli Avengers e la Marvel ha già abbastanza materiale su cui lavorare in questo momento. Questa è l'attuale line-up per i prossimi film e show televisivi del MCU nei prossimi due anni (date aggiornate):
– 5 novembre 2021 – Eternals
– 17 dicembre 2021 – Spider-Man: No Way Home
– 24 novembre 2021 – Hawkeye (serie)
– Fine 2021 – Ms Marvel (serie)
– 6 maggio 2022 – Doctor Strange nel Multiverso della Pazzia
– 8 giugno 2022 – Thor: Love and Thunder
– 11 novembre 2022 – Black Panther: Wakanda Forever
– 17 febbraio 2023 – The Marvels (aka Captain Marvel 2)
– Marzo 2022 – Moon Knight (serie)
– 2022 – She-Hulk (serie)
– 28 giugno 2023 – Ant-Man and The Wasp: Quantumania
– 5 maggio 2023 – Guardiani della Galassia Vol. 3
Il fatto che Avengers 5 non sia stato ancora confermato in modo definitivo e con le riprese ancora da completare e molte da iniziare dei prossimi film Marvel, tutti con personaggi che probabilmente appariranno in Avengers 5, ci fa pensare che un'uscita nel 2023 potrebbe essere troppo presto. Tuttavia, se la Marvel dovesse prendere una direzione diversa per il prossimo film degli Avengers, potrebbe essere girato prima del previsto. Per ora, dobbiamo solo aspettare e vedere cosa verrà confermato dalla Marvel.
Chi potrebbe essere il team di eroi in Avengers 5?
La squadra originale è stata quasi completamente smantellata – Black Widow e Iron Man sono morti, Capitan America è ormai anziano e Thor è saltato nello spazio con i Guardiani. Ma come sappiamo bene sia dai film, sia dai fumetti la formazione degli Avengers è fluida, praticamente qualsiasi eroe del MCU potrebbe essere arruolato in qualsiasi momento. Se Captain Marvel di Brie Larson prenderà il comando del MCU, come si presuppone – ammesso che la Marvel riesca a capire cosa fare con lei oltre a mandarla in giro per la galassia a intermittenza – allora avrà bisogno di una squadra da guidare. E se non gli Avengers, chi altri?
Sam Wilson non è più Falcon, avendo preso ufficialmente il posto di Capitan America, mentre Occhio di Falco e Hulk rappresentano i rimanenti eroi della formazione originale. Altri eroi come Spider-Man, Valchiria, War Machine, Winter Soldier e Doctor Strange sono ancora presenti nel MCU, ma ci sono molti candidati per una nuova versione della squadra.
Alcune voci parlano di film basati sui Nuovi Avengers, i Giovani Avengers e la versione malvagia della squadra, i Dark Avengers. Ognuno di questi offrirebbe l'opportunità di continuare e rinfrescare l'eredità degli eroi come li conosciamo, in particolare, introdurre i Giovani Avengers sarebbe un passo positivo nel continuo percorso verso la rappresentazione con cui la Marvel ha a lungo lottato. Miss America Chavez fa coming out come lesbica in Young Avengers vol 15. Anche Wiccan, uno dei figli di Scarlet Witch, si dichiara gay ed esce con un altro giovane Avengers, Hulkling. Il gruppo è composto anche da Prodigy, un eroe bisessuale di origine afro-americana e Nor-Varr, un personaggio "non completamente etero" che esce con Kate Bishop.
Includere questi personaggi nel MCU comincerebbe a plasmare un riflesso accurato della società di oggi – lasciando che persone di ogni provenienza si vedano come supereroi.
Kate Bishop si unirà al MCU nello show Disney+ Hawkeye. Questi nuovi show televisivi Marvel saranno parte del MCU, il che significa che la strada per i Giovani Avengers è stata spianata; lei è uno dei membri fondatori di questa squadra, dopo tutto. Introdurla in una serie TV e poi prepararla per un debutto sul grande schermo sembra una scommessa sicura.
È interessante notare che Ant-Man and the Wasp: Quantumania è destinato a introdurre Kang il Conquistatore nel MCU e Kang, potenzialmente, potrebbe essere la prossima grande minaccia nel MCU nel prossimo film degli Avengers.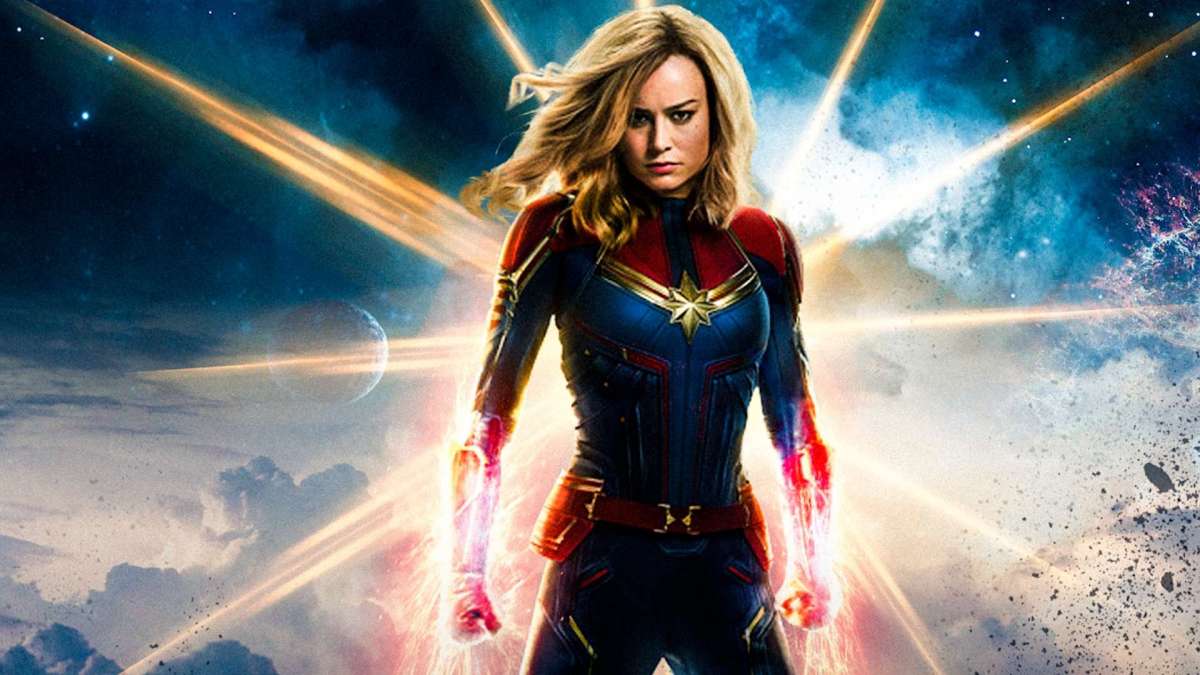 Quando vedremo un trailer di Avengers 5?
Considerando che un nuovo film team-up non è stato nemmeno confermato, per non parlare dell'inizio delle riprese, un trailer di Avengers 5 non è nemmeno all'orizzonte. Ma se volete sapere tutto sugli Avengers allora salvate l'articolo e attivate le notifiche perché aggiungeremo nuove informazioni appena usciranno.